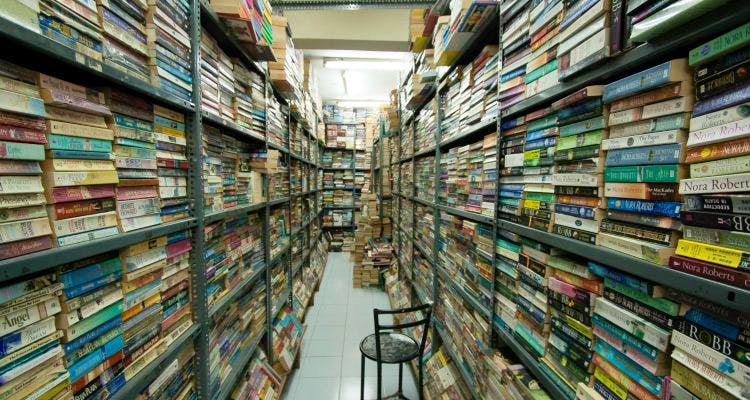 Millennials! Go Back In Time And Try Out These 90s Bangalore Experiences
Before IT took over Bangalore, it was a laid back city with little traffic and plenty of life. And while we can't, unfortunately, reverse the traffic situation, there is a little bit of old Bangalore's charm that we can still celebrate. Here are a bunch of Bangalore experiences from the 90s that you can live and relive in 2018.

Go To A Library
Throw out that Kindle and browse through Bangalore's still-standing libraries. While neighbourhood libraries have all but vanished, the city is home to a handful of iconic establishments that are keeping alive the tradition of book reading. At the centre of the city, there's the historical City Central Library, in Cubbon Park, and Eloor Libraries. In Malleswaram, make sure you check out the 65-odd-year-old Gupta Circulating Library.
Watch A Movie At A Single Screen
They might not be as swanky as the 'PVR's and 'Inox's of the world but the single-screens have their own charm. Theatres like Urvasi, Cauvery and Everest have been screening the latest blockbusters for decades now. And are great when you need to catch a movie on a budget.
Eat From An Iyengar Bakery
Honey cakes, masala and cream buns, Congress kadle and flaky puffs - Iyengar Bakeries were the da bomb in the 90s. The young ones and the not-so-young-ones swung by their neighbourhood Iyengar bakery to pack home packets full of oven-fresh treats for a royal tea time. Find an Iyengar Bakery near you and discover why generations of Bangaloreans continue to swear by these legendary bake shops.
Get Your Clothes Tailor Made
Back in the 90s there were no online stores hawking a gazillion options nor were there glitzy malls showcasing the H&Ms and Zaras that rule the roost now. All our clothes were DIY and if we couldn't DIY, then, we went straight to our trusted tailors on Comm Street and elsewhere. If you are looking to embrace custom-made clothing on a budget then the likes of LB Prakash, Pawan Tailors, and Murako Clothiers are right up your alley.
Denim Up At Vashis
Whether you were a hip college kid or looking to make an impression at your first job, in the 90s, we always turned to Vashis to hook us up with a pair or two of well-fitting denims. At this busy store on Comm Street, they simply have to give you a look to figure out your size and fit. Boot cuts, slim fits, jeans in every colour, semi-formal pants and denim jackets - you'll find them all here.
Picnic At Nandi Hills
In those simpler days, when we wouldn't whip out our passports at the drop of a hat, we loaded our picnic baskets and headed to Nandi Hills. Sitting right outside the city, the lofty hills are perfect for an early morning ride, or for a lazy picnic or a brisk hike. Catching a sunrise is a must too!
Guzzle Up At An Old Fashioned Pub
Bangalore's famous pub culture traces its roots to the 90s. In that era, a bunch of old-school, rock-loving pubs sprung up across town and are still around for your guzzling pleasure. Mainly concentrated around the CBD, you can glug your way through pitcher after pitcher at Pecos, Downtown Pub, Noon Wines and Guzzlers.
Shop In Old School Malls
There were no fancy malls then so all we got were complexes and shopping streets. You check out the Jayanagar 4th Block area for cheap and cheerful picks or Commercial Street for trendy offerings. One of Bangalore's first "malls", Mota Arcade is still great if you want to pick up export surplus clothes and shoes.
Comments