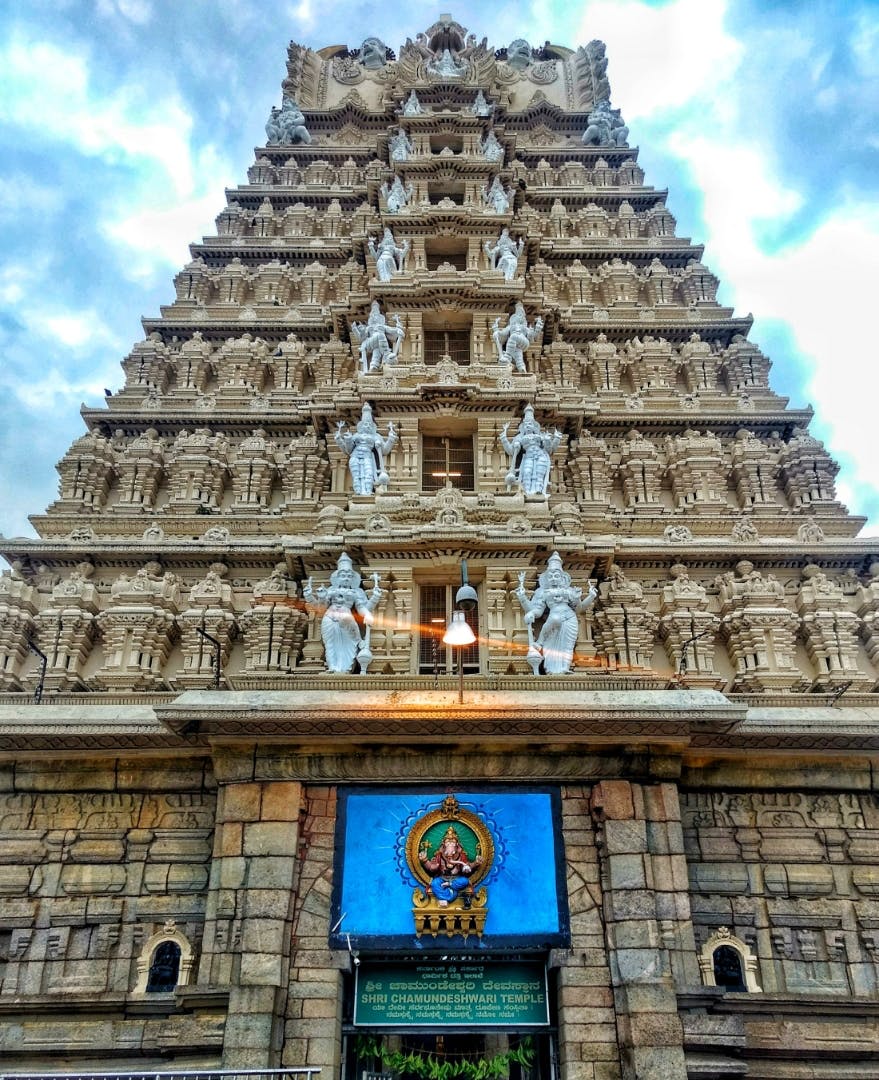 A Road Trip To Chamundi Hills In Mysore
What Makes It Awesome?
I'm headed to Chamundi Hills, to visit the famous Chamundeshwari temple. It has been named after the Goddess who was worshipped by Mysore Maharajas for centuries. Chamundeshwari (Durga) is the fierce form of Shakti who killed the demon Mahishasuran. His colourful mannequin greets me as I reach the summit of the hills. The exterior of the temple is fascinating, embellished with numerous images of Nandi (the bull mount of Shiva). A small market, sprawled just outside the premises of the temple, is buzzing with colour and life. I buy a beautiful Ganesha idol, having grains of pulses glued together to materialise His form. A perfect souvenir to carry back home. It's almost evening now and rains have swamped the streets of Mysore. Having been stuck badly in traffic for an odd hour or so, I take a detour, back towards Bengaluru. The rain-ride is so much more beautiful anyway. A delicious dinner at Thalassery later, I am back home, happy and (almost) warm, save for the cold I catch the following morning! It's worth the ride though.
Best To Go With?
Family, Big Group, Bae, Kids, Pets
Comments