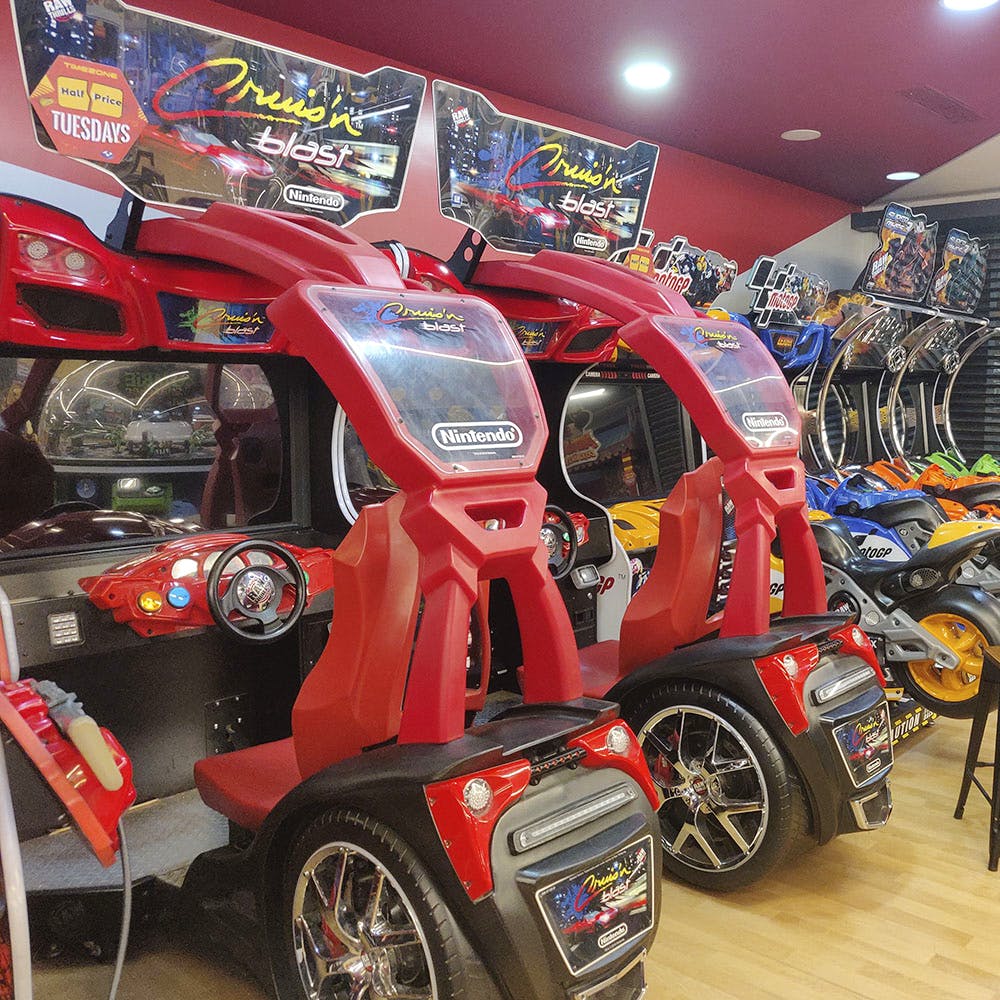 Gaming Arcade To Massages: Things You Can Do In Forum Mall
Forum Mall is a great spot to get all your shopping done and to even get in a fancy meal after splurging. There are activities that you can indulge in while in Forum as well, so in case you're heading here with family or friends, bookmark this recommendation to spend some quality time watching a movie in PVR or even game at the arcades in Timezone.
PVR Cinemas
PVR Cinemas is a popular chain of multiplex theatres across the country. With Forum's third and fourth floors dedicated to the movie screens, catch some of your favourite actors and characters on the big screen. Be sure to try the caramel and cheese popcorn to snack as you watch the plot thicken.
Timezone
Timezone is a kids play area and gaming arcade space in Forum Mall that is opposite to the food court. With games like Halo, Mission Impossible and air hockey, bring out your competitive side. Challenge your friends to racing games and relive your childhood with prizes that you can take home.
Flight Simulator
Get a real feel of an aeroplane cockpit and pretend like you're a pilot for a few minutes while you're here. The simulator is made to look exactly like the insides of the plane so for those of you who haven't flone on a plane before, check this out to know what it feels like to be inside a Boeing 737.
Affinity Salon
Want to get a massage after all that shopping to pamper yourself? Head to Affinity Salon on the first floor. Get a mani-pedi session with your bestie as you catch up on gossip. For men, you can get a haircut or even your beard styled while bae is out shopping. Facials, hair wash and head massages are all services you can avail here.
Mr. Pronto
While you head to do your shopping in Forum Mall, you can leave your shoes and bags at Mr. Pronto to get them repaired and serviced. From leather sole replacement, strap fixing and zip repair for your shoes (they need loving too, guys!) and patchwork and handle repair for bags.
Sparkle Car Spa
While you're off shopping, leave your car with Sparkle Car Spa to make sure it gets cleaned and glossy just in time for when you have to head out from the mall. Offering treatments that can protect your car from both inside and outside, the car wash system can save your money and time.
Comments