The information in this post might be outdated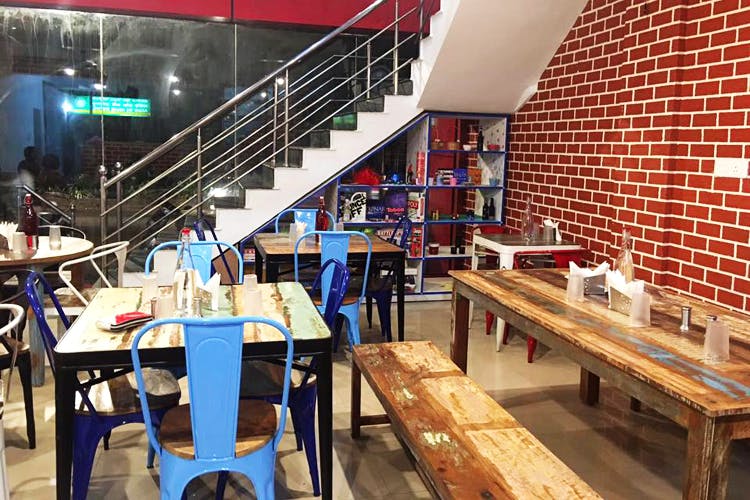 Check Out #Adda Cafe In Nagarbhavi For Friendly Service And Budget Eats
Ten-Second Takeaway
#Adda Cafe is Nagarbhavi's new hangout spot for people of all ages. Great food and games make it even better!
Who is It For?
Anyone who's looking for student-friendly prices with quick service!
What's The Ambience Like?
#Adda Cafe is a haven for college students. Cheap and situated near some prominent educational institutions, it provides the perfect break or relaxation spot between or after classes. The decor is hip and bright giving the place a lively feel. Apart from the scrumptious food, they also have a range of activities such as Foosball (at INR 50 an hour), a gaming console (INR 100 per hour) as well as a gamut of board games to enrich your experience. The well-maintained pool table is just the cherry on the cake!
Must Eat
Try the house special green sauce pasta as well as the various kinds of chopsueys.
How was My Experience?
The service is extremely thoughtful and the owner/manager is very welcoming and attentive to your every need. I give it a 10/10 for service.
LBBTip
Look out for the complimentary foosball coupons that are often handed out.
More Information
#Adda Cafe
Nearest Metro Station: Attiguppe