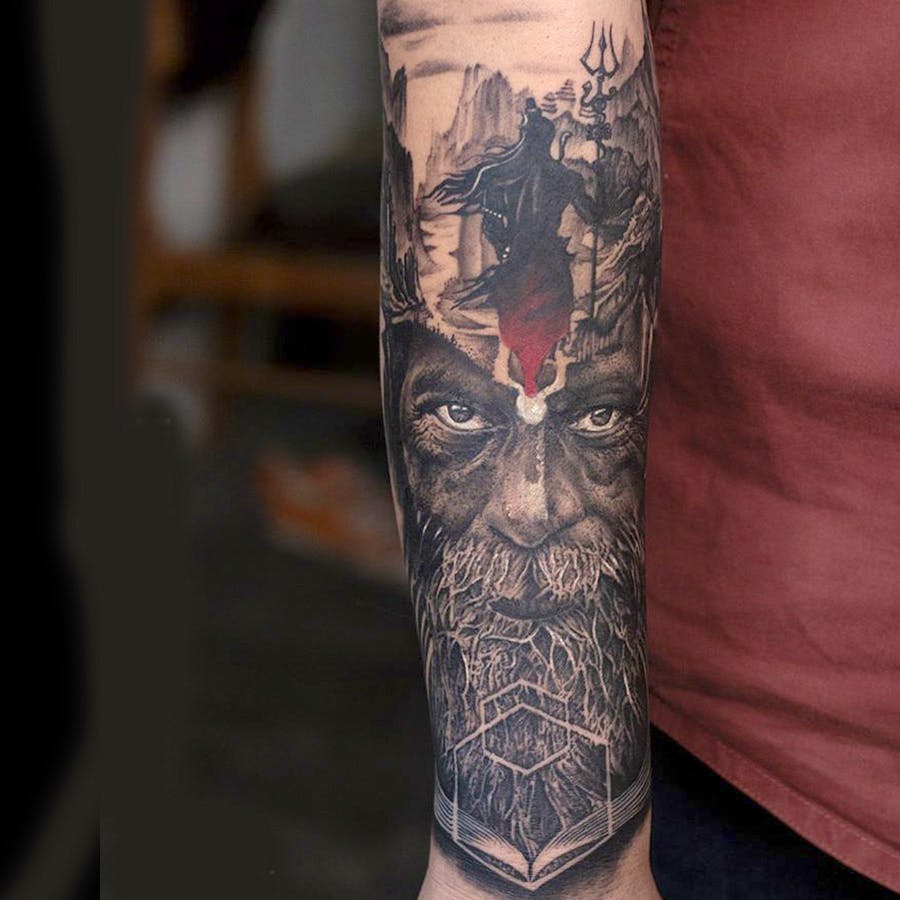 Get Inked At Koramangala's New Tattoo Studio Which Does Hyper-Realistic Art Inspired By Indian Mythology
Shortcut
If your idea of getting inked involves hyper-realistic and realistic tattoos that are also inspired by Indian mythology, Aliens Tattoo in Koramangala is your go-to tattoo studio in Bangalore.

What Makes It Awesome
Mumbai-based Aliens Tattoo's first tattoo studio down south is located right next to Kurtoskalacs in Koramangala. The founder, Sunny Bhanushali, who's touted to be one of the best tattoo artists in India, and his team are known for their jaw-dropping, intricately designed hyper-realistic and realistic tattoos. They are largely inspired by Indian mythology, given that the Shiva tattoos are one of their most sought after designs. We are particularly sold on the Aghori-style hyper-realistic portrait tattoos. These guys also to travel-themed hyper-realistic tattoos. Think anchors and compasses, travel quotes in really cool fonts, animals, mountains and roadways, and nature-inspired tattoos.
Even if hyper-realism isn't your thing, Preetham, who's the in-house artist in Koramangala will fix you up with small and minimalistic tattoos. If it's your first time getting inked, fix up a free consultation, where they will explain the whole process and conceptualise designs. There's no catalogue of generic tribal or MS Word clip art style text for reference, but check out their just as impressive portfolio of past work, as everything is done from scratch; rest assured your design will be one-of-a-kind.
Ask Sreepathy a question