The information in this post might be outdated
Walk Into This Decor Store In HSR To Give Your Home That Summer Makeover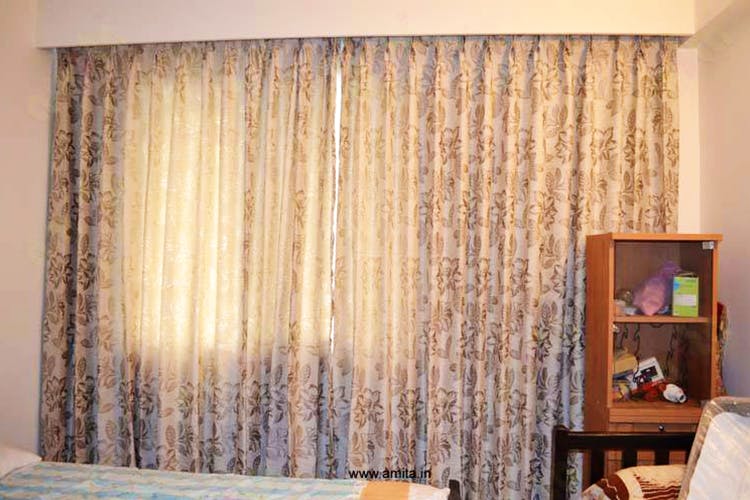 Shortcut
Amita Home Furnishings in HSR Layout is a one-stop shop for redoing your house from top to bottom.
Blind Love
I love how spacious and well-designed this store is. Not to mention it has a lot to offer. You can browse through their various collections of curtains displayed neatly on racks, cushion covers stacked on shelves, different kinds and colours of blinds, and wallpaper. There's also this cute cart on display with linens kept on it. They also have floor rugs but these look a bit worn out so you're better off without them.
Curtain Call
While Amita does have everything imaginable for home decor, they're best known for their curtains. As soon as you step into their store, you'll notice racks and racks of all kinds of curtains. Thick, heavy, sheer, brocade, silks, linen, cotton, plain, patterned, door, and window curtains are just some of the options they have! I've got curtains customised perfectly for my balcony doors from them. All you need to do is give them the measurements, pick a pattern, and they'll take care of the rest!
So if your house needs a summer makeover, you know where to go!
Comments