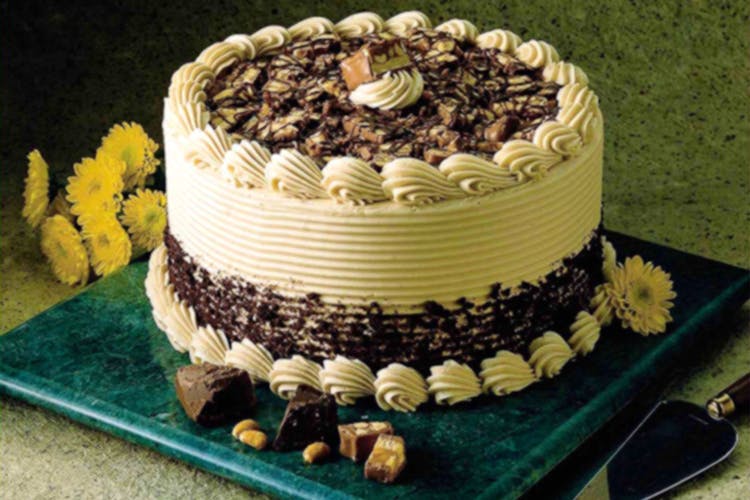 Load Up On Six-Layered Cake, Puffs And Samosas Under INR 100 At This Pastry Shop
What Makes It Awesome
Long before the swish gourmet or boutique patisseries cropped up, Amma's Pasteries was wowing us with six-layered chocolate cakes, chicken puffs and doughnuts. And they still going strong. It's essentially a bakery with cakes, puffs, sandwiches and all their products in a display case. For over a decade now, Amma's Pastries has been conjuring up some pretty looking and great tasting cakes ranging from the simple chocolate, pineapple and strawberry to the premium ones like Celebration (great for the chocoholic), Sacher (nothing like the original but with layers of chocolate cream and nuts) and divine walnut brownies. But what wins hands down is their six-layered Opera cake that alternates chocolate, coffee and ganache – simply wonderful.
Layered, crisp, fluffy and stuffed with chicken, the Chicken Puffs here are old-school delish. Sure there's plenty of oil, but that is what makes it so yummy! Even the vegetarian and egg versions are pretty tasty. Still old-school, the chicken and aloo buns make for great tea time snacks. The chicken one especially comes with a spicy and curried filling, which hits you with nostalgia. They also have burgers, sandwiches and samosas that'll make a finger-food party a proper hit!

What Could Be Better
Each outlet varies in number, but there's usually a few tables and chairs for a quick bite before your dash. And OK, we won't lie, if you're looking for some MasterChef level desserts, don't look here. But if you want tasty, homely and budget stuff, then you're in the right zone.

Comments