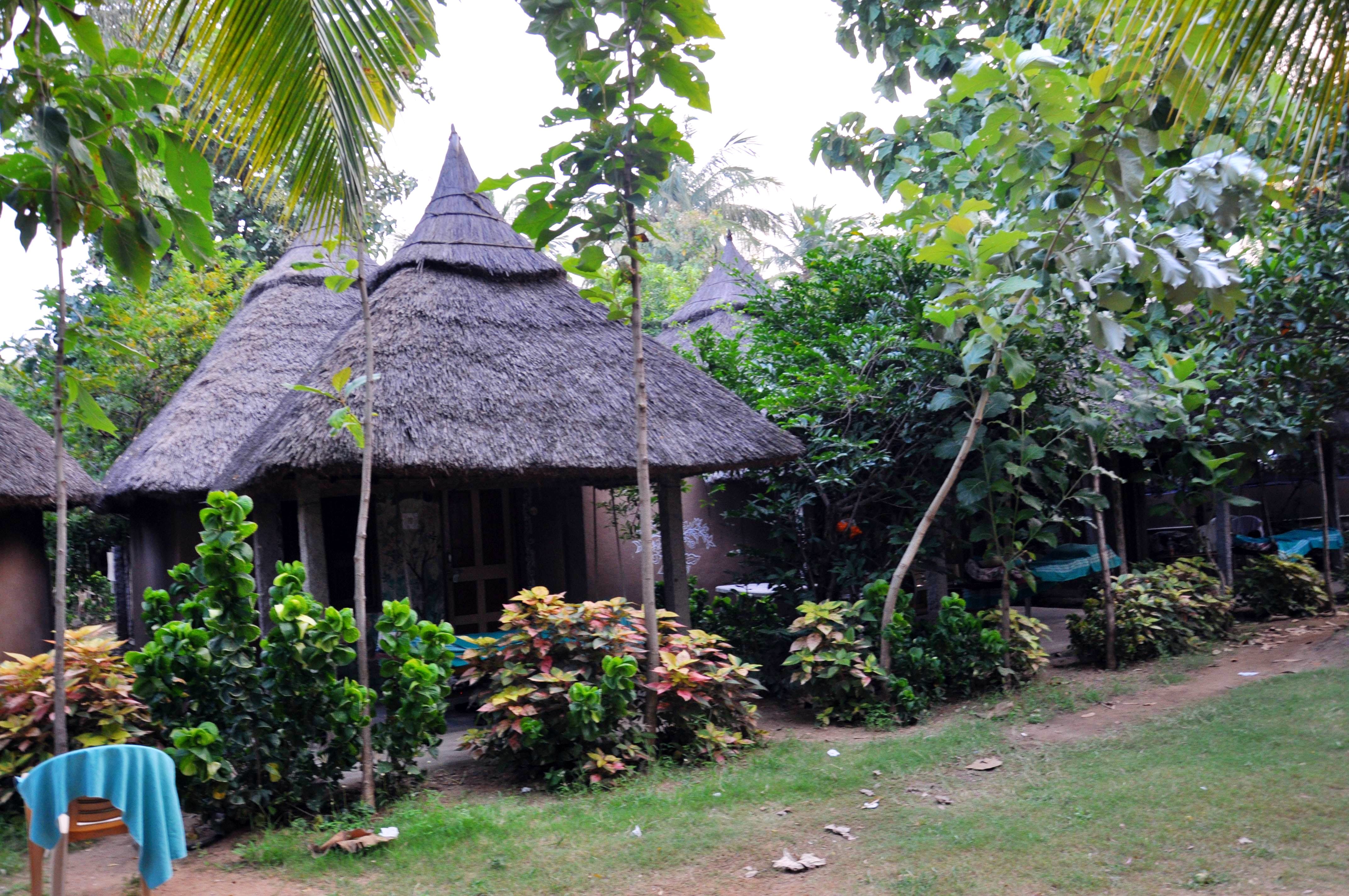 Amidst The Lap Of Nature: Plan A Weekend Getaway At Shanthi Guest House In Sanapur With Your Fam
What Makes It Awesome
You could say I'm not mainstream, and cannot be found flaunting my beer belly in an "I love Goa" tee on Baga Beach opposite Britto's. I would be rather found somewhere where there is hardly any crowd, maybe in a run-down local bar without any sea view sipping Feni in downtown Morjim village. Based on the same corollary, if ever I would like to fall off the grid and disappear, it would be to Anegundi. It's a quaint little village on the banks of Tungabhadra in Karnataka. Across the river is the world famous Hampi. Less known is that fact that, one of the most intriguing characters of Hindu mythology was born here in Anjani Parbat. Lord Hanuman was born here and therefore the land is blessed and full of abundant positive vibrations, you can feel it in the air. Now Shanthi, in a way meaning peace is situated on an island on the Tungabhadra, which gets cut off the mainland during monsoons, and you need the circular bamboo boats to get to the island. Off monsoons, you can drive up to the resort. Shanthi consists of thatched huts in the lap of nature, wherein you can walk into lush rice paddy fields, right up to the bank of the river. Where you can hear the birds sing in the morning, and river gush by. The best mode of transport here is the TVS moped, chug along on it while the whole world drives past, its sheer bliss. Since the famous Hampi is technically your neighbour, you can see the temple from here, a beautiful sight, especially in the morning and evenings. If you're ready to travel 45km every day to Hampi and back you can stay here for your Hampi visit too. A quaint village, where you can just roam around in your mundu and forget your worries forever. It's sheer bliss.
What Could Be Better?
Shanthi has everything you need, from hammocks to wifi so no complaints of this beautiful spot whatsoever!
What's My Pro Tip?
As I mentioned before, Moonsoons, the island gets cut off by the river, so you will need to park your cars across the river. Since the connecting bridge between Hampi and Anegundi is still not built, you will have to take a circuitous 45 kms to reach here if you driving. Or else round hatched boat from Hampi is the best always, and quicker.
Anything Else?
You need to stop your mental clock when you are in Anegundi, the place will do the rest.
Comments