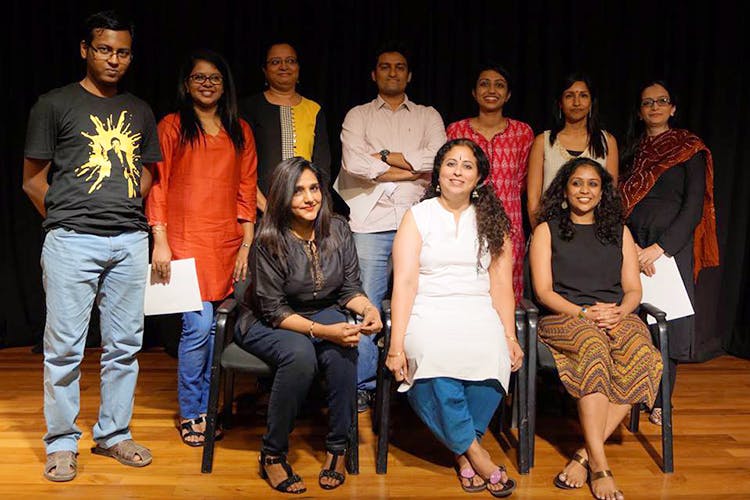 Talent Scouting: Learn How To Develop Your Own Novel From This Award-Winning Author
Shortcut
Anita's Attic is a writing course conducted and curated by well-known author Anita Nair. In her classes, you will be exploring different literary formats and genres, get to honing your writing skills under the mentorship of Nair herself.
The Writer's Block
A 12-week programme, Anita's Attic takes in 12 eager and aspiring writers handpicked by Anita Nair and takes them through different kinds of literary writing and formats, helping them identify their strengths and hone their skills. The course happens every Saturday, with guest writers taking a session once in a while, ending the class with every student getting a one-on-one session with Nair herself.
Although the course familiarises you with everything from poetry writing and novels to essays, short stories and even travelogue writing, the aim is to find your forte and voice on paper, which at the end of 12 weeks you should be able to. Open to people over the age of 18, students are picked on the basis of the work they need to submit prior to admission and their online presence if any. For a steep INR 70, 000 fee, you'll be guaranteed individual attention from Nair herself, the who's who of the literary circles coming in and interacting with the students and a solid platform to launch your writing career on.
Pen To Paper
Anita Nair is one of the best-selling English-language writers in the country today. The brains behind books like The Better Man, Mistress and Ladies Coupe, Nair has enjoyed considerable success in the literary arena and has been lauded by critics and readers all over. She has even published a collection of poems, a National Film Award-winning screenplay and her contribution to children's literature has garnered her the Central Sahitya Akademi award. So you are going to be learning from the best in the business.
The best writers to emerge from the programme will be introduced to International literary agents and stand a good chance of being published as an anthology under Attic Books. Sounds like a great opportunity to us. You can sign up for the programme here.
Comments