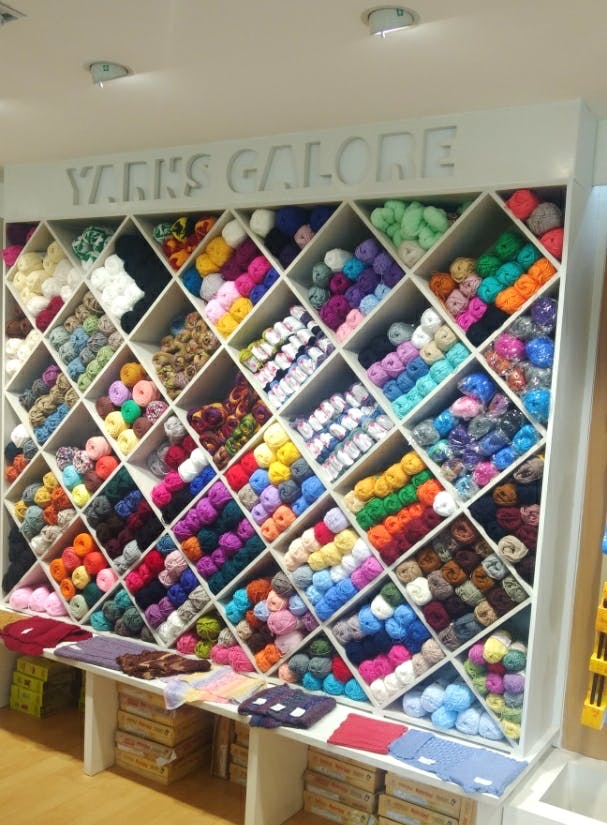 Attention Crafters, Pack Your Bags & Visit This Outlet In Bicketty Now
What Did I Like?
Pony Craft store is simply a paradise for craft lovers. They have colourful knitting yarns and numerous other knitting tools available for you to choose from. There are beads and DIY kits too. Each section is a different category of craft yet you may create designs combining various elements. The best part is the ambiance, the store is very well-designed keeping the craft ambitions in mind. There's a big table with some craft supplies to help you try your hand at some DIY like colorful yarn pom poms or knotted bags. To aid the experience there's a huge screen that runs videos of knitting techniques and more. A must visit if you have that budding knitter inside of you.
What Could Be Better?
I don't know if they actually do but small workshops for knitting or beadwork on weekends would be a huge hit
What's My Pro Tip?
Check out the yarn tools. Apart from needles they also have things like pom-pom maker or knitting looms etc. These are very simple to use. You can even create fashionable jewellery with it. First, try your hand at the Craft table and once you are comfortable using it buy the kit for yourself.
Anything Else?
The store is on the Ooty Coonoor Road in the same complex as the famous Culinarium restaurant. You can easily plan a half day trip to this place. Diy followed by some yummy pot pies and dessert in the scenic Nilgiris. Need we say more? It would take you around 20 to 30 minutes to reach the outlet from Ooty. The store opens 10 am and shuts at 8pm. There's ample parking space for private vehicles. Plus, it's a great way to spend half a day while visiting Ooty or Coonoor.
More Information
Pony Craft Store
Nearest Metro Station: Lalbagh
Comments