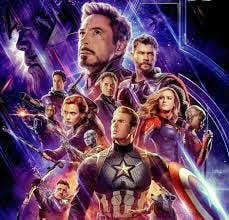 Avengers: Engame Is Returning To Theatres With A Tribute To Stan Lee, More Robert Downey Jr. And Post-Credit Scene
As if the first version wasn't enough (we are still reeling from that stellar scene when the Avengers, Assemble!), Marvel Studios president Kevin Feige has confirmed that Avengers: Endgame will be re-released with plenty more in store. Yes, more than the three hours and one minute it already was! The new version is set to include a proper tribute to the fine storyteller Stan Lee, as well as, apparently more scenes with Robert Downey Jr. whose reign as Ironman came to a fitting end in this same film.
For most though, the biggest disappointment of Version 1.0 was no post-credit scenes. So the Gods (and the filmmakers) have head our pleas. There will indeed be a post-credit scene for this re-release! Apart from more moolah being raked in, we're hoping they show us a sneak peek into where the franchise is heading. And all in just over seven minutes of added footage!
Thus, one more time...BRING ME THANOS!
Comments