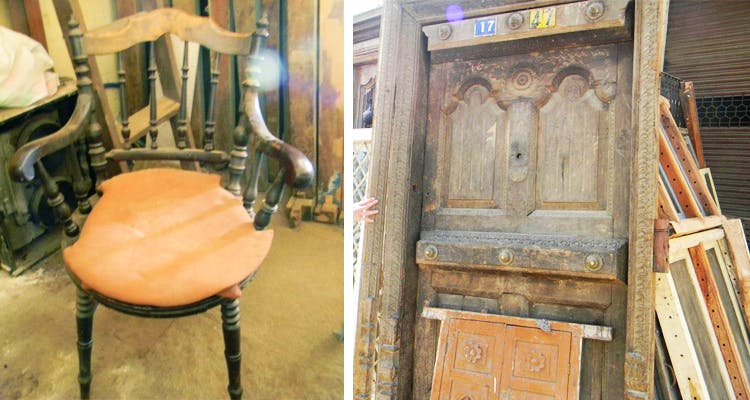 Bamboo Bazaar for Antique Furniture Finds
Shortcut
Bamboo bazaar in Shivajinagar offers all kinds of old furniture: from antique pieces to MDF (multi-density fibreboard), and metal variety.
The style
If you get lucky, you can get teak wood / rose wood furniture for dirt cheap. But you need to have an eye for good quality furniture or else you will end up with something that can't be salvaged.
What we love
On a lucky day, finding antique wood furniture in teak/rose wood with good craftsmanship.
Who it's for
It's a great place for DIY-ers. Especially if you are good at figuring out the quality of wood and damage done to it. And other old furniture enthusiasts who like to get some good pieces at cheap rates.
#LBBTip
If you are not an expert then make sure you take someone with you who has a knowledge of wood quality as well as someone who knows the worth of a furniture piece. Be also careful of damaged furniture. Some can't be restored.