The information in this post might be outdated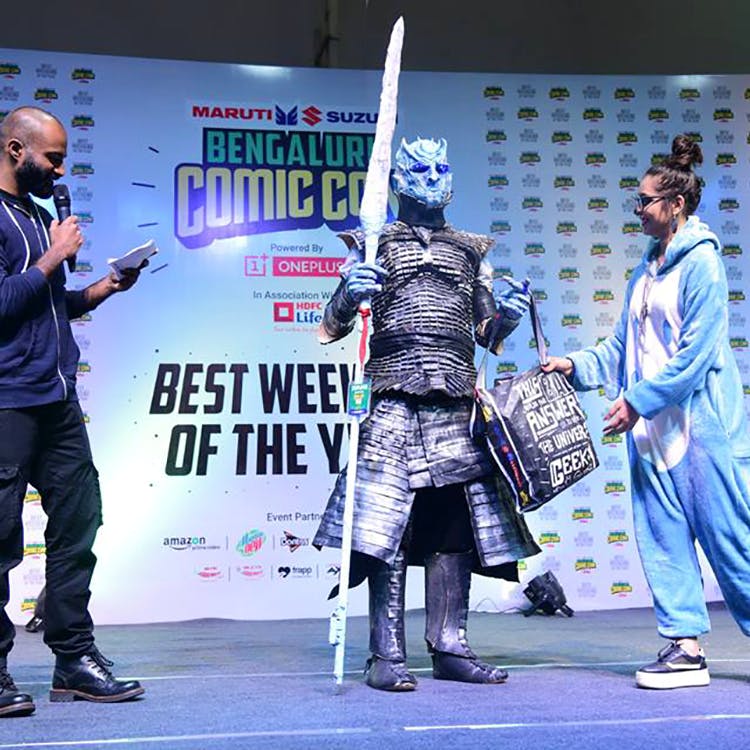 Get Your Cosplay On As Comic Con Is Back In Town This November
What's Happening
Avengers, Justice League, Straw Hat Pirates, Trekkies, First Orders, Ringers, or Thronies -- whichever fandom you support, your day is coming back again. Yup, Comic Con Bangalore is coming to Bangalore in November and we are as thrilled as you are. While they have announced the complete line up yet (we're almost a month and a half away), the stalls that will be featured, and experience zones (remember last year's Fantastic Beasts Zone?), we are still excited because the tickets are out. You definitely need to get the SuperFan Pass that allows you two-day access to the event, along with a host of merch. This time around there's a Funko figurine of Thanos, a collector's box, an Iron Man tee, comic, badge, and a bag. Apart from all this, they are also pushing out a line up on workshops including cosplay workshops, which you cannot miss out on if this is the year you are dressing up as your favourite character. We are going as The Avengers.

How's The Venue
KTPO Trade Centre in Whitefield is a bit far from the city centre, but it's so massive it'll make the whole experience better. Make sure to book a cab for convenience.
Make A Note
Cosplay is not mandatory, but we suggest you dress for fun. Come, get your geek on!
Comments