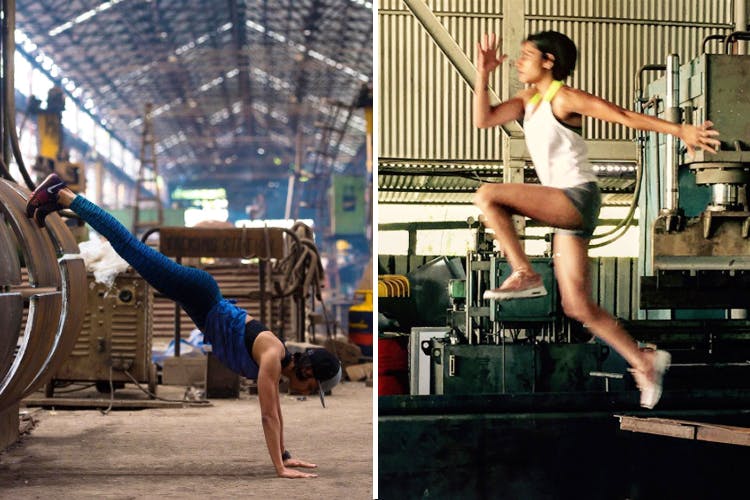 These Bangalore Fitness Instagrammers Are Giving Us Some Major #LifeGoals
Fitness inspiration is just a tap away! Thanks to the hundreds of trainers and athletes flexin' and liftin' on Instagram, we've got everyday motivation to hit the gym instead of the snooze button. So here's a list of our favourite Bangalore Fitstagrammers for you to follow and take lessons from!
@niki_grge
Nike Woman and fitness enthusiast, Nikita George moves as effortlessly in trainers as she does in high heels. Steal her moves from her many outdoor videos for a workout that doesn't need any equipment. She also posts some quotes that'll give you some much needed fitness inspo.
@pooja_flabtofab
This Miss South India (Fitness) is all about transformation and honesty. We love that her Instagram doesn't just give us motivation but that she's also super honest about what goes into having a great body. She also celebrates people who have accomplished their fitness goals by posting pictures of them on her feed. Aww!
@sonali_swami
Muscles and some gorgeous selfies – just another day for Sonali Swami. This mom of two is a FitFactor and MuscleMania champion, and her Instagram is filled with fitness related contests and giveaways that everyone looks forward to. She's also a Zumba pro!
@swethasubbiah
Personal trainer Swetha Subbiah is all about the gains. Being a Nike Elevated trainer, she was also part of Nike's viral Da Da Ding video that we all loved so much. Follow Swetha if you need to be guilt tripped into following through on those resolutions 'cause she's got the body to do just that!
@varsha_rohit
Not your typical fitness Instagrammer, Varsha is an athlete who prefers running and other outdoor activities. Her Instagram is totally follow-worthy if you're a big fan of fashionable workout wear as this girl blends fitness and fashion like no one else!
@samratpasham
Ever touched your toes… by bending over backwards? Yoga instructor Samrat Pasham's amazing fitness journey through yoga makes us think now's the time to practice the ancient discipline more than ever. Samrat's feed is full of traditional as well as unconventional asanas to inspire you to get off the couch.
@devrath_vijay
Battle ropes, arm ring push-ups and underwater callisthenics – Devrath Vijay's Instagram is all about offbeat fitness inspiration. His killer gains and other fitness feats are motivating us to get creative with our own crushing workouts.
@gaurabhchakraborty
Limca Book Record Holder and Mr. South India 2016 reminds us that total transformation takes some serious dedication and hard work. We might not be able to deadlift the way he does, but count us in for some rock climbing and aqua cardio.
@nasfit
Nasir Masood's feed has all your crossfit bases covered with snatchgrips, deadlifts, squats and pull-ups. With pictures of his cute baby and tons of healthy eating posts, we know we'll be following the co-founder of Namma Crossfit for more than just workout inspiration.
@kristian_ebenezer
Let this co-founder of The Outfit Gym show you how to train. His tyre and rope training videos will make you want to take your weights up a notch. Workout vids, his own brand of peanut butter and witty captions – Kristian Ebenezer has got it all.
Comments