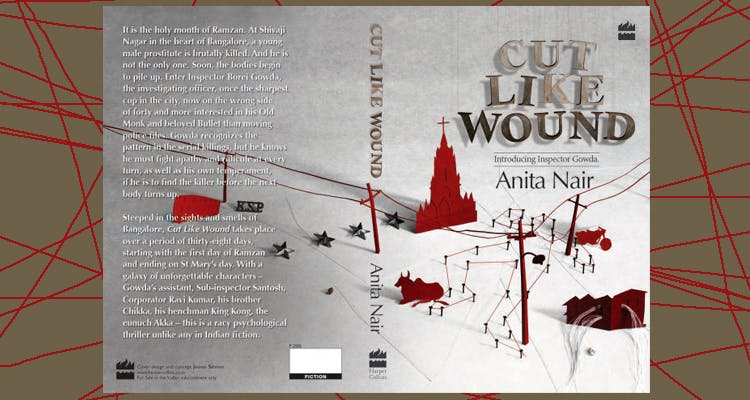 Ooru Tales: Our Favourite Books Based in Bangalore
It's always pleasing to see references to your own city in books – the thrill of watching a character navigate a familiar street or landmark, or learning something new about a part of the city you inhabit every day. Here are some of our favourite books – fiction and non-fiction – set in the city.
The Cosmopolitans, Anjum Hasan
Anjum Hasan's latest novel follows the life of Qayenaat, a 50-something free spirit, and her interactions with art and the art world. It's intimately set in Bangalore's art scene, as well as in the bylanes of Bangalore's neighbourhoods, including Shivajinagar and Sadashivnagar.
The Riddle of the Seventh Stone, Monideepa Sahu
A fantasy novel for children, The Riddle of the Seventh Stone follows Rishabh the rat and Shashi the spider and their adventures in a dusty corner of Bangalore's old city. Venkat Thatha's herb shop, where Rishabh and Shashi live, is based on a real shop in the pete, and includes familiar landmarks such as KR Market and the Jumma Masjid.
Multiple City: Writings on Bangalore, Aditi De
This collection of writing on Bangalore brings together history, translated works from Kannada literature, warmly nostalgic essays on the city, portraits of its lesser-heard inhabitants, and more. It includes well-known names such as Shashi Deshpande, U. R. Ananthamurthy, Ramachandra Guha, and Anita Nair.
Cut Like Wound, Anita Nair
If you've ever craved a good detective novel set in Bangalore's dark alleyways, this is it. Cut Like Wound follows Borei Gowda, an inspector who is on the trail of a serial killer in Shivajinagar. Snippets from life in Bangalore are everywhere.
Bengaluru/Bangalore – In First Person Singular, Mahesh Bhat
Photographer Mahesh Bhat's book takes you through the life of the city – its festivals, its neighbourhoods, its people, and especially its unbridled growth in recent decades.
Hari, a Hero for Hire, Zac O'Yeah
The second book in the Mr Majestic series is also set in namma ooru. This time, Hari Majestic has his own detective agency, and a whole crop of new adventures to boot. As the name suggests, you can expect to see a lot of references to the Majestic area.
The Red Carpet: Bangalore Stories, Lavanya Sankaran
Does what it says on the tin: you're treated to stories about the many lives of the city, the friction between generations, and its communities. This collection of short stories was lauded when it first launched, and it's a pleasure to spot familiar landmarks like Mayo Hall in its stories.
Monkey-Man, Usha KR
This novel opens in South Bangalore and follows four characters: a teacher in a local college, a call-centre employee, a secretary, and an office boy, who all discuss a sighting of the menacing Monkey Man. It paints a vivid portrait of Bangalore's evolution into an IT hub.
The Promise of the Metropolis: Bangalore's Twentieth Century, Janaki Nair
The definitive history of Bangalore traces the trajectory of our city's development in the twentieth century. The book uses many lenses to examine Bangalore: historical, sociological, political, cultural, and legal, to name just a few.
No Time for Goodbyes, Andaleeb Wajid
The Bangalore of the 80s is brought to life in this young-adult novel. While it's set in 2012, the teenaged protagonist begins to imagine Bangalore in 1982 thanks to a single photograph. Perfect for those nostalgic for a traffic-free, tree-lined Bangalore.
Comments