The information in this post might be outdated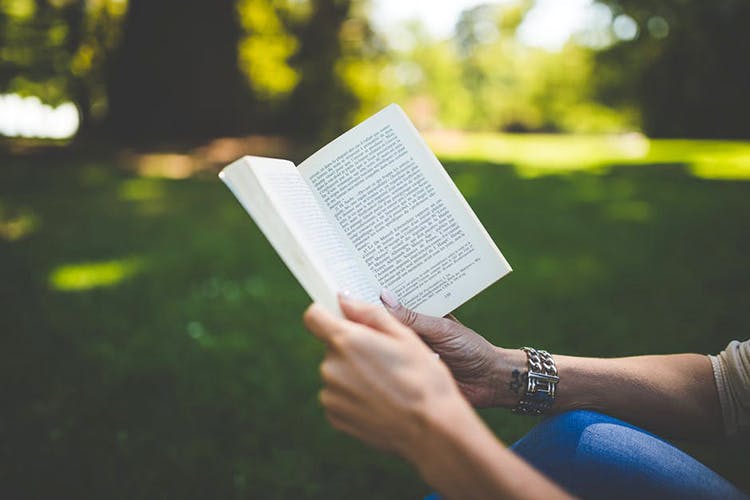 This Cool New Book Club For Readers And Budding Writers Is All About Local Talent And South Asian Lit
Shortcut
Bibliophiles and budding writers! Say hello to Bangalore Readers Club, the coolest new lit club in town that explores South Asian literature. Plus, it's a great platform for all you writers to launch your work.
This Is Lit
There's a brand new book club in town folks, and this one is all about exploring local talent and South Asian literature. A part of the Desi Writers Lounge, which is an International community that shines a spotlight on South Asian authors and literary work, the Bangalore Readers Club was just launched in the city earlier this month. A book club for serious readers and aspiring writers, you'll be introduced to books you might've otherwise missed out on. Made up of fellow readers and lit enthusiasts, if you're a writer, you can get your work reviewed by them and maybe make a few good connections, that'll help your work reach your audience. Not a writer, but a voracious reader? This club is for you too. You'll be reading the work of local authors and new writers in the club, which will be a raw and refreshing change from all the commercial books you've been reading. And whenever there's a lull in the local literature scene, you'll be exploring more established South Asian authors from Arvind Adiga to Mohsin Hamid and their published work, and discuss it as a group. 
In The Club
Membership is open to everyone, although they only encourage those who are serious about books to join. They're still working on establishing a Facebook community, so as of now, you can join the group by getting in touch with Natasha Joshi, who heads the operation of the Desi Writers Lounge in Bangalore, by writing to her at naj396@mail.harvard.edu requesting membership.  Membership is free. Plus, it's not just novels, but also South Asian poetry you'll be exploring. Sounds lit! 
Comments