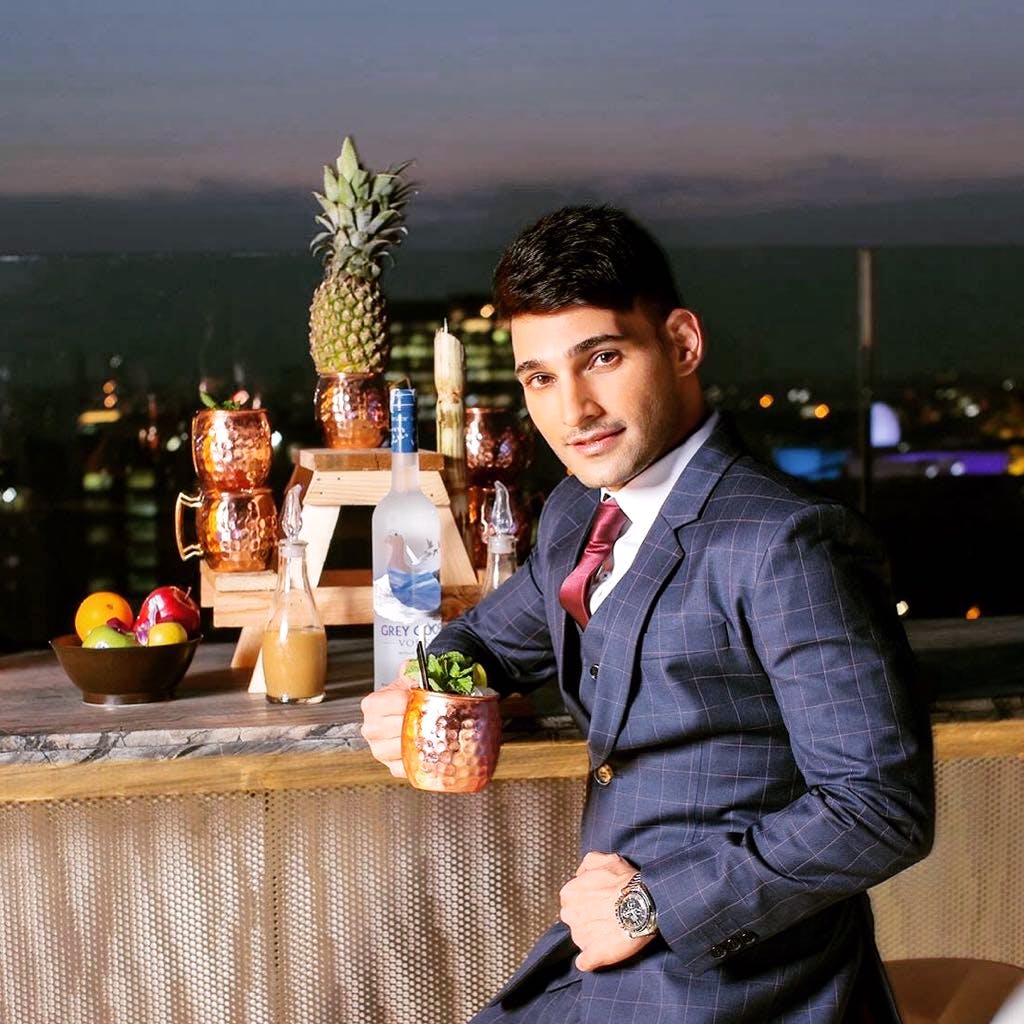 Squad Night Or Rager, Party At Musician Behram Siganporia's Favourite Spots In Town
Want to party but not like you usually do? Lead vocalist and guitarist for popular Bangalore band, Best Kept Secret is the man of the house. Known to be a party starter when he's on and off the stage, this local party boy sure knows how to make a weekend work. And he spills the beans on his second Best Kept Secret -- his favourite party spots around town. And no matter what your definition of or mood for partying is, he's got a spot for you!
Hard Rock Cafe
The space needs no introduction, their definition of partying is great rock music all day every day and anybody who's into music has definitely been there at least once. A thriving live music space (and a stage that truly provides the rock fest experience) that witnesses some big names in the local, national and international music scene, the next best things about them are their burgers, or nachos, or fries (you get the idea) with some beer.

High Ultra Lounge
Nothing beats the great ambience and views from the 31st floor of the World Trade Centre's High Ultra Lounge, Behram tells us. The chic lounge bar has seen many a classy party be it with a date (that you really need to impress, in which case, order the Sushi) or your squad and a hospitable staff team to sweeten the deal. Since he's performed there several times, we're taking his word for it. Maybe get him to buy you a drink if you see him there!

Red Rhino
All you folks in Whitefield (and beyond) can party it up at Red Rhino any day of the week whether your definition of party is just some great food (by Chef Abhijit Saha, no less) and craft brews at the rooftop, or partying on the deck with some great tunes don't need to venture all the way to the city for a good time. Their ambience is on point whether you're inside, or enjoying the great weather our city has to offer in the evenings!

Sanchez
Of the two great Tex-Mex places in town, this one serves alcohol and turns into party central come Saturday night. Of course, it's a great place for a chill night out as well (but we can't guarantee it'll stay that way through the night, especially over the weekend). If it's a party in your mouth you seek, try their Tres Leches or, Avocado Vodka to combine your love for partying and avocado.

Forage
Not in the mood to share your personal space with a hundred other people with your significant other? For date nights where the party is at home after dinner (if you know what we mean), Forage is the place to bae (see what we did there?). Everything from the menu, to the decor, to the selection of live music can be completely personalised.

Hype At Shangri-La
A view of the sunset that turns into a night long rager on your mind? Hype is the place to be if you enjoy fine wine (or whiskey), great boozy cocktails and food. The rooftop bar at the swanky hotel is the best place to party if you're looking for a place to party in style, the suave musician tells us. And by the sound of it, this might just be Behram's favourite place!
Comments