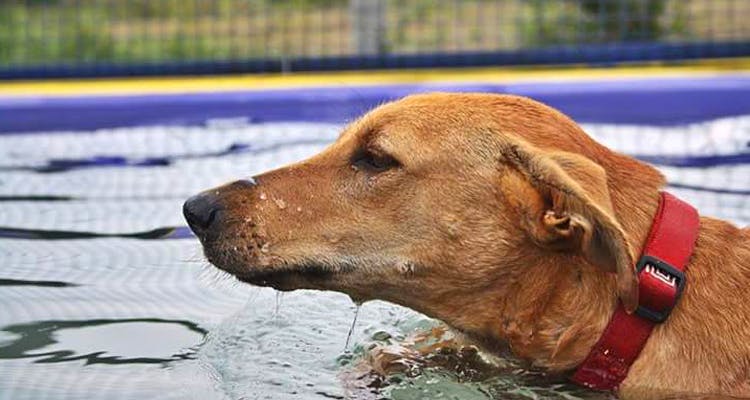 Benzi Pet Stay at Appu's Farm for a Rollicking Doggie's Day Out
Shortcut
Benzi Pet Stay, a sprawling space within Appu's Farm, is where your pet pooch can roam wild and free, go for a swim and bark off with other four-legged companions.
Puppy love
After earning heaps of love (and licks, we're guessing) in Chennai, Benzi Pet Stay has now come to our very own Bengaluru. Located on the outskirts of the city, Benzi is part of the larger Appu's Farm, that's run by Prashanth Sathyavad (Appu was the name of his beloved dog). Tired of city life, Prashanth decided to quit the corporate humdrum and went on to train under Shirin Merchant, a renowned canine behaviourist. Prashanth joined hands with Anand Krishnan, who is experienced in animal rescue, to bring Benzi to the hordes of dog lovers and owners in the city.
In the dog house
Given the cramped spaces in cities, it's likely that our pets feel muzzled. A trip to Benzi Pet Stay however, should cure all doggie blues. As Prashanth Sathyavad puts it, it's all about letting the dogs lead a dog's life. At the farm, your pet can wade through a swimming pool, jump through hoops and clear hurdles at the agility course, and also have a fun time exploring the terrain tracks. Benzi is also home to a number of rescue dogs and your pet can have a great time hanging out with his pack.
If you are travelling out of town, then, Benzi also offers kennel facilities. Ronnie's Happy Home, the boarding enclosure at Benzi, is where your canine friend will be welcomed by Ronnie, a gentle stray who has now made the farm his home.
Comments