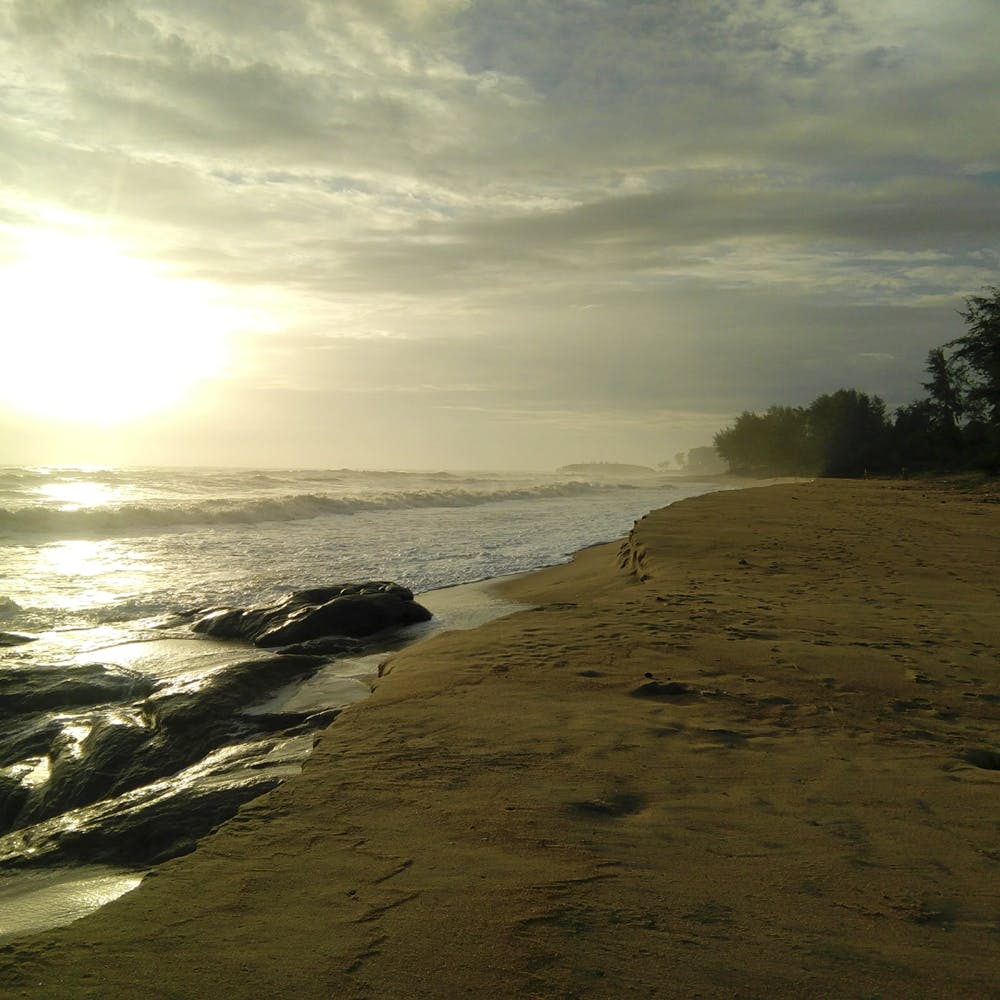 Beach Vacay On Your Mind? Visit These Must-See Beaches In And Around Mangalore
Salty breeze, golden sand, swaying coconut and palm trees, sun-kissed hair, and ocean waves - life is always better at the beach! Bangalore might not have any, but fortunately, there are many beautiful beaches just a road trip away in and around Mangalore. Go on, catch that flight (or actually, drive to Mangalore), and make a holiday of sun, sand and sea.

Panambur Beach
Known for its cleanliness and safety, Panambur Beach is one of the most visited beaches around Mangalore. A hub of activity - from kite festivals and boat races to beach sports and sculpture contests! Surfing especially is gaining popularity. If you want to try surfing lessons, head to nearby Kodi Bengre where there are plenty of surf shops that will help you learn the sport under expert guidance.
Distance from Mangalore: 10 km
Driving time Mangalore: 17 mins (approx.)
Tannirbhavi Beach
If you are looking to get away from the crowd at regular Mangalore beaches or to spend a romantic evening with bae, Tannirbhavi is the place for you. You can even reach it by taking a ferry from Sultan Battery, a watch tower built by Tipu Sultan in 1784. The waters of the river and sea merge here and make for a spectacular sight, especially during the sunset. Beware though, as the water is quite turbulent and the lifeguards do not generally allow people to swim.
Distance from Mangalore: 10.7 km
Driving time from Mangalore: 18 mins (approx.)
Surathkal Beach
Sink your toes in the white sand of Surathkal beach or sit on the rocks and enjoy the gorgeous sunset. The beach has a lighthouse on a hillock beside the shore, from which, if you climb to the very top, you get a breathtaking view of the sea as well as the countryside. The lighthouse is only open from 4 to 5 pm, so reach there a few minutes beforehand to avoid the queue.
Distance from Mangalore: 17.5 km
Driving time from Mangalore: 27 mins (approx.)
Someshwara Beach
Someshwara Beach is located in Ullal, a sleepy little town on the banks of the river Netravati. Its Portuguese influences can still be seen in its architecture. Just next to the beach is the famous Someshwara temple, which was built in the 10th century A.D.
Distance from Mangalore: 18.8 km
Driving time from Mangalore: 35 mins (approx.)
Ullal Beach
A good destination to escape Mangalore's heat, this golden stretch of sand is just next to the Someshwara Beach. Around the beach you can explore many historical sites, such as the ruins of Rani Abakka's fort, the 500-year-old Sayyid Madani Dargah and St. Sebastian's Church. During your visit to Ullal Beach, do make sure to visit the Summer Sands Resort, which offers a magnificent view of the sea and is a paradise for backpackers.
Distance from Mangalore: 16.3 km
Driving time from Mangalore: 34 mins (approx).
Comments