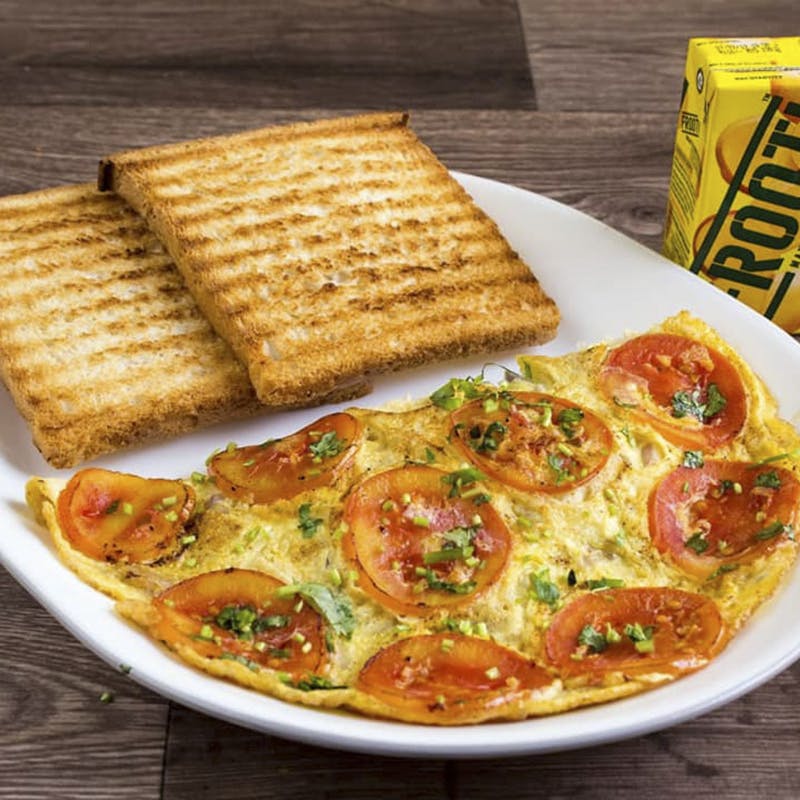 From Benne Dosa To Fried Eggs, Cross Off These 6 Brekkie Spots In Ulsoor
Do you live in Ulsoor or are new to the area, either way, we are pretty sure that somedays, just cereal or home stuff won't cut it for breakfast! We're sure on those some days you'd like a big breakfast with a nice view of the lake and on other days when you're running late to work, you'd prefer a quick meal from a darshini. We empathise and have curated this list to cover spots from fancy English breakfasts to cheap meals for days you're broke (yes, we're patting our own shoulders). Hit these places up after a workout in the park.
Chamundeshwari Veg
We've heard of coconut, mint and thakali chutney, but this tiny joint on Jogupalya main road is popular for serving brinjal chutney (hold on, what?). We've tried it and it's safe to say that the uncle making the chutney knows what he's doing, partially burnt on direct fire before being fried with oil and curry leaves, it has a smokey flavour. They sell your regular dosa and snacks along with South Indian meals during lunch time. All of their dishes are within an INR 100 budget. We suggest getting filter coffee from the bakery right next door to go with your breakfast and to wake you up in the morning.
Om Sai Skanda Dosa Camp
As you drive past the Sai Baba Mandir near Cambridge layout, the aroma of benne dosas will lure you in. An old school South Indian eatery, Om Sai Skanda garners attention from Dosa fans across the city who travel to savour the snacks here. They also serve shavigebath and fluffy white thatte Idlis here in case you're not a dosa fan (who are we kidding!?). For your broke days, head here for a meal under INR 50.
Cafe Kaara
Spend a pleasant Sunday morning at Cafe Kaara along Ulsoor Lake (if you look for the iconic Kotak studio, Kaara is on its left and kinda hard to miss) with their English breakfast. Their 'healthy morning' menu has smoothies and juices to cure you of the hangover you woke up with. We suggest sitting in their outdoor area since the cafe's name Kaara By The Lake in itself tells you where the beauty lies.
Urban Solace
Urban Solace is known as a second home to comedians and artists in the city, but they're also known for great food. They let you pick from a traditional or special breakfast platter. With eggs made to order, bread with butter and jam, sausages and baked beans (we're starting to get hungry). Feel free to indulge in their Special spread that has mushroom or cheese omelette and hash browns with a side of bacon and a beverage.
Breakfast In The Box (BIB)
If you're having a lazy day or are just tired from stressful life, just call for food from BIB. With massive platter options of crazy pork breakfast and Big Ben's treat (a smart play on the English breakfast options ), they also have great vegetarian choices as well. They also have brunch in a box for the ones who've partied hard all night and might just wake up late. With an average cost of INR 600 for two, BIB is a favourite of many.
Citrus Cafe
Citrus Cafe is located inside the Lemon Tree Premiers property and is for those special occasions when you feel like splurging. Giving you the money's worth, their menu has both international and Indian breakfast. We're seriously biased to the former though, sold with 'The Baker's Oven' that has croissants, muffin, Danish and doughnuts (we love a good sugar rush!). Be sure to follow Lemon Tree's dress code though, lest they stop you from entering.
Comments