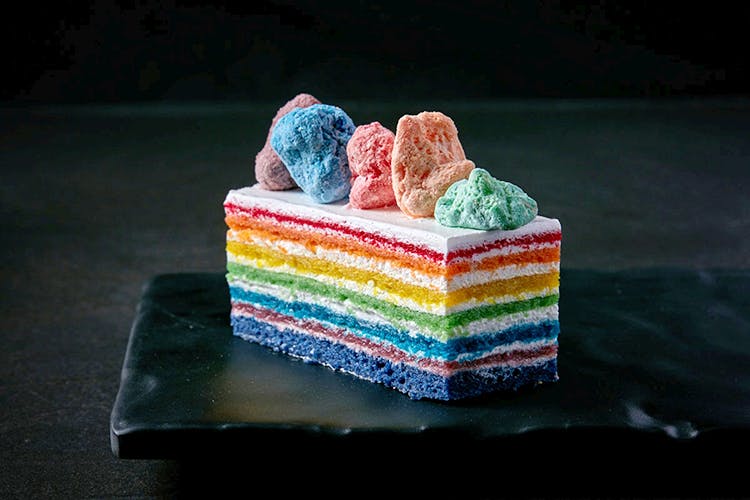 Cake My Day: Tick Off These Patisseries Across Town For The Best Cakes
Cakes have been raising spirits and clearing gloom since ovens were invented. So if you were ever having a bad day or just wanted some mouth-watering pastries, worry not for we would never dessert you. From salted caramel cakes to the eternal favourite chocolate truffle, make sure to tick these bakeries off your bucket list.
Amma's Pastries
Amma's Pastries is a go-to for standard cakes that you just cannot go wrong with. Enjoy every layer of their six-section chocolate cake and strawberry flavoured ones. Most of their cakes are eggless so head here if you're worried about picking up dessert for your folks. That said, they can be a wee bit oily. Since they have 27 outlets across the city, it's not too difficult to find them.
Smoor
To put it simply, Smoor patisserie is not for the faint-hearted. With cakes called '8 Textures Of Chocolate' and their famous rainbow cake, the sugar rush is guaranteed. They even have a dessert called 'Intense' which might just give you an idea of the sugar levels it has. For those of you who don't like chocolate, try the Melting Apple with caramelised green apple sauce.
Happy Belly Bakes
Cooke Town's pride, Happy Belly Bakes makes some of the dreamiest desserts we've had. From anti-gravity and picture cakes to multi-tiered wedding ones and cupcake towers, they have them all! Be sure to try the raspberry mousse and truffles as well. Head here if you have a birthday coming up (or make a fake one up) and order away. They also have a spot on Primrose Road that houses an adorable cafe too.
Our Little Cake Shop
Specialising in quirky and super-customised cakes, you can buy cookies and cake pops at the store as well. Whether you want a baeryani cake (for true biryani lovers) or the Beauty And The Beast poster in cake form. For your fussy friends, you can get eggless and vegan cakes as well. Best part? You can have them delivered to your doorstep.
Sprinkled
Sprinkled is a boutique bakery that offers loaf cakes and cupcakes with a French touch. Their chocolate and salted caramel loaf cake have just the right amount of sugar! You'll gobble up their dark and white chocolate truffles for their silken smooth textures and of course, dig into their red velvet cream cheesecakes.

With Love From SU
With Love From SU will customise the smaller details of your dream wedding cake to make your moment memorable. They'll even make a cake topper of you and bae that would look adorable on top of your multi-tiered wedding cake. They even make scandalous cakes for bachelorette parties so let your imagination run wild.
Patisserie Nitash
Patisserie Nitash on Hutchins Road is where you head to if you want to order a cake that is guaranteed to be delicious. Their salted caramel cake is one of the best cakes we've had in the city. For you alcoholics, try their whiskey cake. For gluten intolerants, try their Walnut Sourdough and whole wheat sandwich bread.
Ask Amrutha a question