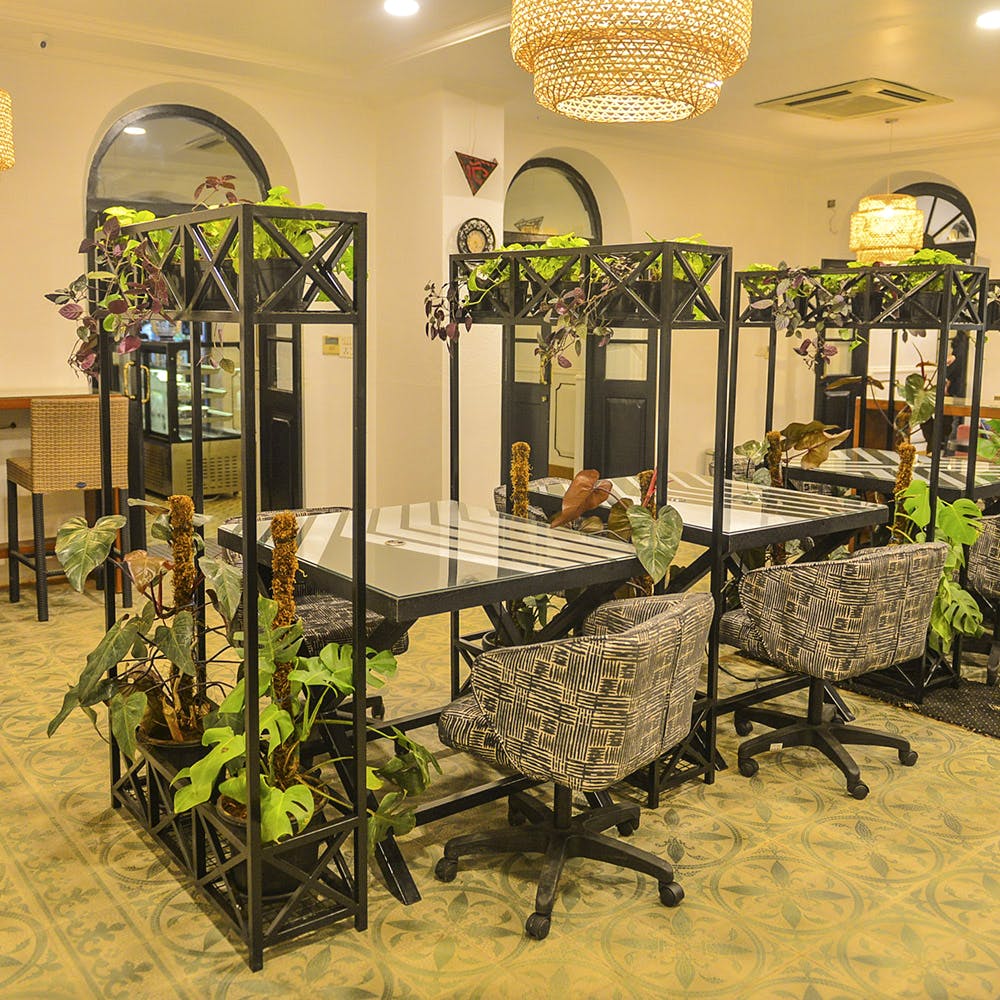 Check Out The Best Co-Working Spaces In Bangalore
From power cuts to distractions, the pitfalls of 'working from home' are endless. But do not fear – whether you want your office to double up as a watering hole, need to take your pet to work, or prefer to get busy in the small hours of the morning, the city now has co-working options for every freelancer or start-up.
NUMA Bengaluru
Formerly known as Cobalt BLR, gets a thumbs up from us for its super central location, you can select an open space if you want to interact with those around you, or a quiet corner if you need pin drop silence to work. They even have an on-site pantry, library, meeting room, comfortable chairs and projector, so you will be able to work more productively.
Social Offline
Bringing together the creatively inclined, Social provides a work space in the upstairs area above the main bar. Equipped with printers, wifi, stationary, lockers and café-style seating, the aim is to encourage physical interactions. The fact that the monthly fee is redeemable against food and drink makes this a rather good deal, but the only catch in this bar-meets-work situation is that Social asks for applications and you can't just walk in.
Starbucks
Apart from being the go-to for informal meetings, potential recruitment interviews and a base for several start ups to operate out of, on the second Saturday of every month there is a meet-up for entrepreneurs at the Indira Nagar branch. High speed internet access and plentiful plug points mean you can work here any time there's a spare seat. And if your coffee happens to get cold, Starbucks will make you a fresh cup absolutely free.
WorkBench Projects
The 'Makerspace' concept gives those who are into digital fabrication, product design or green technology access to power tools and specialised machines, including a laser cutter and 3D printer, as well as the usual wifi and desk space. There's also an outdoor area where practical workshops are held twice per month. Otherwise, it's a great spot to have lunch.
The Hive
Located right in a mall (yes, you read it right), The Hive is a collaborative workspace spread across three floors. Customisable office spaces, a common game room (to unwind with games, books or magazines), concierge services and partner discounts are some of the highlights to look out for here. Already want to move your office there? Read more about it here.
91 Springboard
Whether you're looking for a private cabin for your team or you're a freelancer who prefers working late into the night and over weekends, 91 Springboard will have you sorted. Apart from comfortable workstations, they have conference rooms, a cafe and a gaming zone too! A network of mentors, regular events and the chance to connect to a community of likeminded individuals are all additional highlights of the space.
Construkt Startup Hostel
While this may not really fit the bill of a co-working space, Construkt Startup Hostel is where travelling entrepreneurs and startup founders can head to when in the city. Besides a comfortable stay and necessary facilities, they have plenty of space (all brightly done up, too) for you to sit around and work, without bothering to find another co-working spot in the city. And, you get to connect with the startup community, too, thanks to the folks at the hostel. Read more about it here.
The Bohemian House
Nestled inside the premises of Hotel Woodland in Richmond Town,
The Bohemian House
is more than just a co-working space. It houses a cafe, an outdoor space for events as well as an indie decor store. Plus, it's pet-friendly! With pretty lamps hanging from the ceiling and lovely planters around your desk, your workspace gets a tropical touch up. You also have lockers, free printing and scanning facilities. Coffee and tea are free if you work in-house, and if you crave a sandwich or pastry to go with it, you can order from Third Wave Coffee Roasters.
Wolfpack
This co-working space will have you actually looking forward to meetings! The best part of working here is their rooftop lounge area with a bright green lawn - it's perfect to sip coffee and get some work done. They also have gorgeous work desks with green plants peeking through every corner. And if you're feeling overwhelmed with work, you can head to their ping pong room for a quick tennis break, so if you're looking for a flexible work environment, hit them up. Read more about them here.
WeWork
For a full-on co-working experience, check out WeWork. With conference rooms, private offices, a swimming pool, jacuzzi and even a swanky hair and nail bar, you might just not want to leave the office! And if you thought it can't get any better than this, you're in for a surprise. The place is pet-friendly too, so your furry friend can stay with you while you work, for no extra cost.
Comments