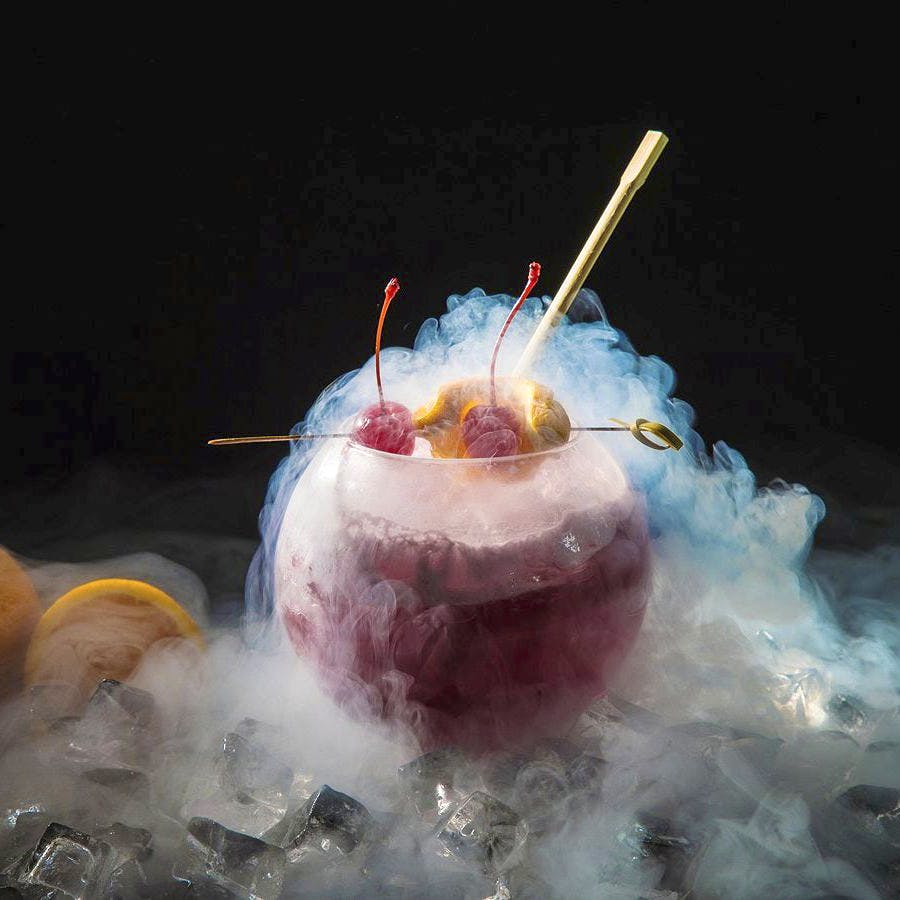 G&Ts Or Martinis: The Best Gin Cocktails In Bangalore
From quirky cocktails with coconut or thyme, to a proper quality, G&T, Bangalore's catching onto the gin boom, and we're not far behind. If you're not sure how to jump onto the gin wagon yet, fear not. We did the noble thing. We scoured the city bars and pubs, sampled plenty of options (just for you, of course), and here's our top pick of the best gin cocktails in Bangalore.

Coco Jujebee Cooler At The Permit Room
If you want to be chillin' like a villain, then you've got to order the Coco Jujubee Cooler at The Permit Room. Ideal for the summer, or really, at any given time in Bangalore, this one is a blend of tender coconut, coconut jelly (best known as jujube, with a double e, here) and gin. Slightly sweet, and very refreshing, this one's perfect for breakfast, lunch, tea time or dinner!

Monsoon Star At Toast And Tonic
Don't let the name let you believe that you can only have it in the Monsoon; you can savour Toast & Tonic's Monsoon Star any time you want to spice things up. With Star Anise, Gin (duh), and pear tonic water, all served on pear spiced ice, this is for those of you who love their expertly crafted G&T concoctions. Of course, you always have the option of a customised drink, seeing as they have multiple flavours of Tonic Water!

Smokin Violets At Nevermind Bar & Social
If you like your gin with a little drama, then Nevermind's gin cocktail Smokin Violets is the drink. A concoction of gin, triple sec, sambuca, and black grapes, there's smoke and effect courtesy liquid nitrogen. Perfect for those night outs when you need a fancy drink to post with for the 'Gram. And drink of course, for a happy high! Do check out the

Moonshine Volcano At 1Q1
There's a reason why 1Q1 is one of the more popular pubs in Vasanth Nagar, their cocktails will get you tipsy before you know it. With a large collection of gin-based drinks on their menu, we finally settled on the Moonshine Volcano. This drink is for those of you who enjoy fruity flavours -- a combination of muskmelon shrub (syrup) and ginger ale, ditch your regular gin and tonic and try our favourite the next time you head here.

Bombay Martini At Kitty Ko
If you like the classics, head to Kitty Ko for not just for their electronic music, drag shows and a killer view of the city but also their martinis. Try the Bombay Martini made with Bombay Sapphire stirred gently and atomized with dry martini, just the way James Bond likes it. Like they say, keep it classy, silly!

Thai Maalish at Church Street Social
Keep your gin up with Social's many, many gin options. We especially recommend their Thai Maalish -- a delish combo of gin, Kaffir lime, basil, galangal, lemongrass and coconut water, it's like you've instantly been transported to Bangkok. Perfect for days when you can't actually take off for a vacation!

White Old Fashioned At The Old Fashioned Bar
If you like your Old Fashioned, then we've got a gin variant for you. Well, not us, but the folks at The Old Fashioned Bar are serving a White Old Fashioned that features gin, peach and orange zest bitters and white sugar. Served in a classic Old Fashioned glass, the drink gets an extra spritz of zesty spray. For you know, effect, and a solid aftertaste. There's also the Gin Basil Smash to try!
Comments