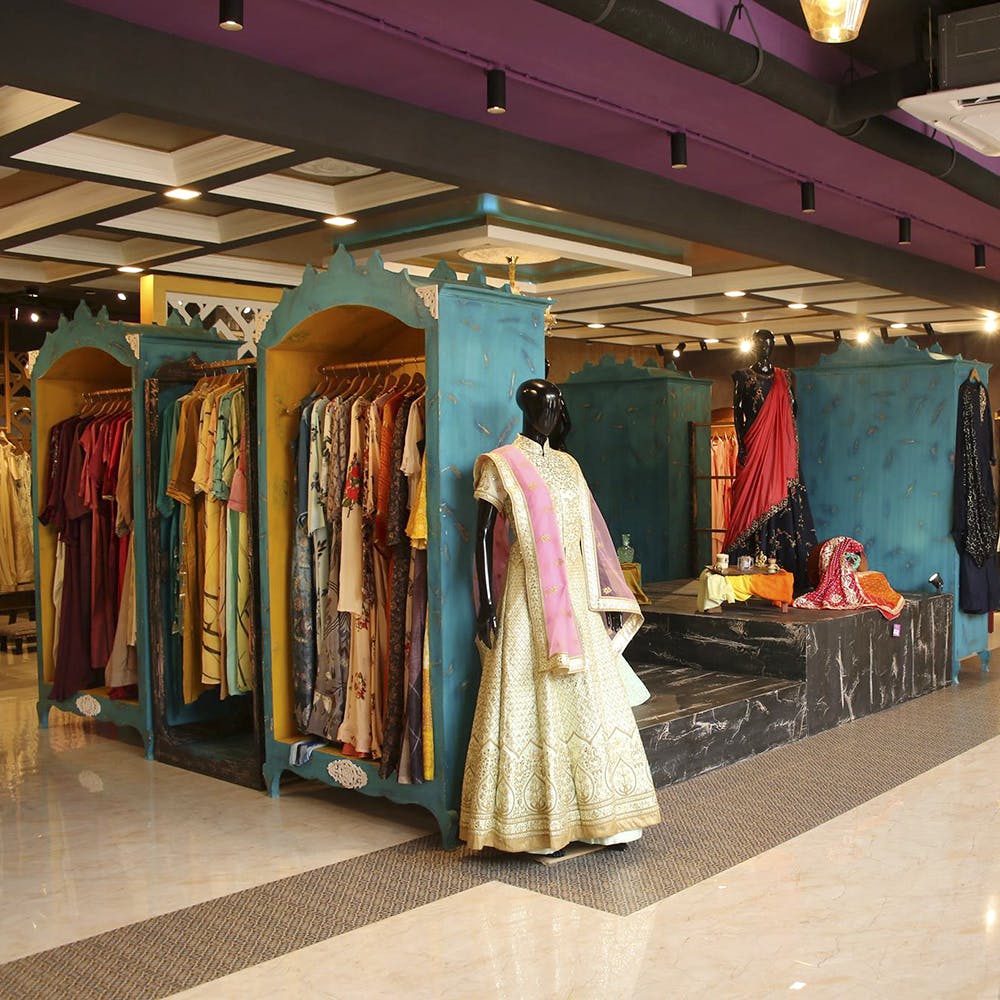 Clothes, Shoes, And Gifts - Here's Where You Should Do Some Wedding Shopping
It's that time of the year again -- Wedding Season, and you're not sure where, what, how, and when you'll get the perfect look(s) to be the star of the show, then fear not, LBB is here! With our definitive guide to shopping for a wedding, you'll be ready ahead of time and how! Jewellery, makeup, presents, and even (the most important) outfits, we got you covered fam!
Dress To The Nines
First things first. Get an outfit, and you can literally buy everything else around that. Everyone knows that, no matter what your outfit ideas are, Mysore Saree Udyog will inspire, and once that happens, whether you want it grand yet classy or loud and extravagant, head straight to Niharika Vivek or Indralokk and get something made. If it's sarees you seek, Kanakavalli or Pothy's will have you sorted.
Bling It Up
If you're attending a wedding and want to go all out traditional, you can just borrow your mother's jewellery, but you already knew that. The next best thing on a budget can be found at Bhavani Kangan stores for wedding related imitation jewellery. For equally stunning, but more non-traditional pieces, Kushal's has plenty. Silver lovers head to the KO Store, or Raikars, and if you're looking for something really exclusive, with diamonds head to Apranje.

Take Care, Cause You're Worth It
Some people are blessed with great genes, hair, and skin, and for the rest, there's always a face mask or a toner that will make you glow, and Innisfree will be your new best friend in that case. There's always Sephora if you're not fussy, and if you are and on a budget (or want to share), get salon grade beauty and body care products from Wellness Cosmetics at wholesale rates. If you're matching your lipstick to your outfit, Sabrina Suhail can customise it, whether you want it solid or liquid! Bare Necessities makes a great wedding hamper, whether you're looking to gift, even if it's yourself.

Hey, Put Some New Shoes On!
Now we know that most clothing will either cover footwear, or you might have to take them off, so if you're not fully committed to your look, but want a killer pair of heels, flats, or anything in between, Spice Girls has everything from sky high stilettos, to practical, dressy flats. And if you are committed, Kholapuri's at the Brigade Road junction will custom make juttis with any spare fabric you have! Going for desi glam? Sach will bathe you (your feet) in glitter and glitz. For other wedding festivities requiring class, colour, and comfort, order from Monrow.

Be Present, With A Present
Wedding gifting is tricky (and sometimes expensive) business, but thoughtful presents always work. Keep it conventional, with a twist by gifting pretty glassware by PsyRays , or fully personlise a clay version of the couple from All Things Clay to mark their milestone, and if you're part of the entourage, get one of yourselves. Go the home decor route with something cute and quirky from The Wishing Chair, or some dimension crossing art from Isaaka. Of course, if you really want to help them on their path to marital bliss, just give them a Love Treat.

Ask Ahalya a question