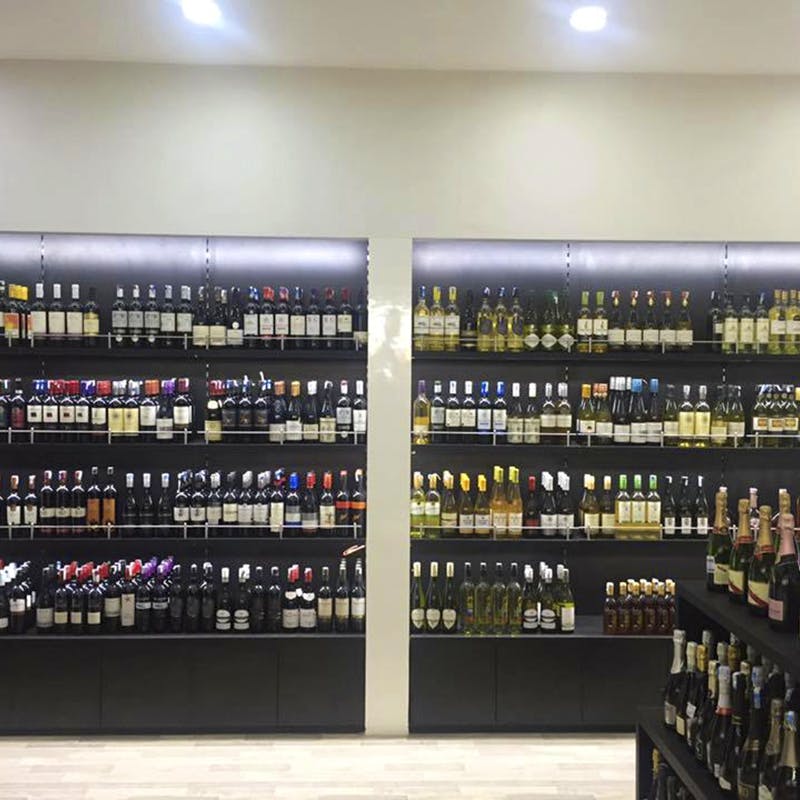 Make Your Home Bar Great Again With Bangalore's Best Wine Shops
If you are thinking of picking a few bottles for your office's BYOB party, hosting a house party, or just want to have the best selection of alcohol for your home bar, let us point you to some of Bangalore's best wine and spirits shops. These liquor stores and marts stock up on the finest tipple you can get your hands on, so without further ado, bookmark this, and then go ahead and get your liquor!

Madhuloka
Almost in every neighbourhood, Madhulokha's extensive alcohol section will appeal to anyone and everyone. First-time drinkers can start off with breezers in every flavour or go for those small travel bottles of Smirnoff. You can get bottled beer of all brands along with local and international wine and some fancy spirits in the form of Hendrick's, and St. Remy. Do check Enoteca which is the first wine school in Bangalore!

La Cave Fine Wines & Spirits
The swanky store is home to over 300 brands, so you have everything from Ketel One to Simba beer. The two-floor flagship store in Indiranagar has the ground floor dedicated to all your IMFL drinks and beer including in-house brand Hopper beer. The upstairs section is dedicated to international spirits and international wine. Oh, the wine section has options from all around the world including Sauvignon Blanc, Syrah, Merlot, Cabernet Sauvignon, and Pinot Noir from South America, USA, New Zealand, Australia, Spain, and even Germany.
Thom's Bakery
Thom's Bakery is an iconic supermarket in Frazer Town that is frequented by folks from across the city. Their alcohol section is spectacular as well. From local wines like Sula and Big Banyan to fancy gins like Tanqueray and Bombay Sapphire, you'll find a variety of spirits here. If not, they'll source it for you to get your spirits high.

Sam's Wines & Spirits
Started in 1968, Sam's is a is a haunt for everything boozy on the busy Residency Road. With their exquisite range of alcohol like Monkey Shoulder and Maker's Mark, it's obvious why you'll find people flocking here at any given point. Even if it's late at night, you can pick up alcohol from here without having to worry about weird looks from men.
Liquids MRP
Smack on Cunningham Road, at Hatwork's Boulevard, this booze store is ideal for those fancy wines and champagnes, as it is for a six-pack of Kingfisher Ultra. They're also one of the few stores that currently stock the Bangalore-born Early Dark wines.

Not Just Wine And Cheese
An old favourite with Bangaloreans, Not Just Wine And Cheese is located near Jayamahal Extension, and neatly separates the spirits from the beer and wine. In fact, their little cove just for wines is a great place to find white, red, rose and bubble from Italy, Spain and France to the newer wine producing countries like New Zealand, South Africa and Chile. They also stock mini bottles in plenty so for a quick drink at home, stock up from here. The staff here is quite knowledgeable too, so if you're a noob, or just buying a present, they'll help. A go-to store for limited edition, imported and select alcohol, Not Just Wine And Cheese, unfortunately, stocks no cheese...at all!

House Of Spirits
In and around the Whitefield area you will see a House Of Spirits in bright, bold letters, but don't let that stop you from entering for your less basic alcohol. We have (on different occasions) found bottled brews Bira, White Rhino, and Simba, so your movie nights are sorted. If it's a wine you seek, apart from Sula in white and red, you'll get Sante (even the Rose) and Dia (lightweights who love wine, rejoice!). For the harder stuff, they do stock Jagermeister, and if that's too much you can comfortably stick to Johnny Walker or one of the many flavoured white rums on offer. We may have even spotted the elusive white Old Monk.

Dewars Wine Stores
Probably one of the oldest stores in this list, the Dewars on St. Marks Road was established in the '40s and continues to deliver premium alcohol to connoisseurs. Any wine lover in town swears by the range of available vino, be it red, white, or rose. The staff is also pretty knowledgeable, so you can be sure that you will not be given Sauvignon blanc when you ask for a Chardonnay. And if you love Bombay Sapphire or international spirits, they're most likely to have, especially in the Whiskey category.

Liquor Mart
Alright, you knew this was coming - this listicle would not be complete without a shoutout to Liquor Mart. It's practically guaranteed that you'll find the alcohol that you're looking for here, even the really obscure kinds (we even spotted Absolut vodka flavours like cinnamon and Raspberry). Apart from the regular collection of alcohol, you'll find plenty of rose wines and liqueurs like Kahlua and Malibu. Plus, everything is nearly MRP priced, so you're actually buying great alcohol for regular prices!

Spar Wines & Spirits
At Spar, entire walls are lined with beers and wines -- perfect to stop by and grab a pint or peruse the shelves for something stronger to bring back home. The best part? On the way out, you can shop for some chakna at Spar (the hypermarket) to go with your booze, too!
With inputs from Aakanksha Singh, Ahalya Acharya, Amrutha Jalihal, and Roshni Nayak
Comments