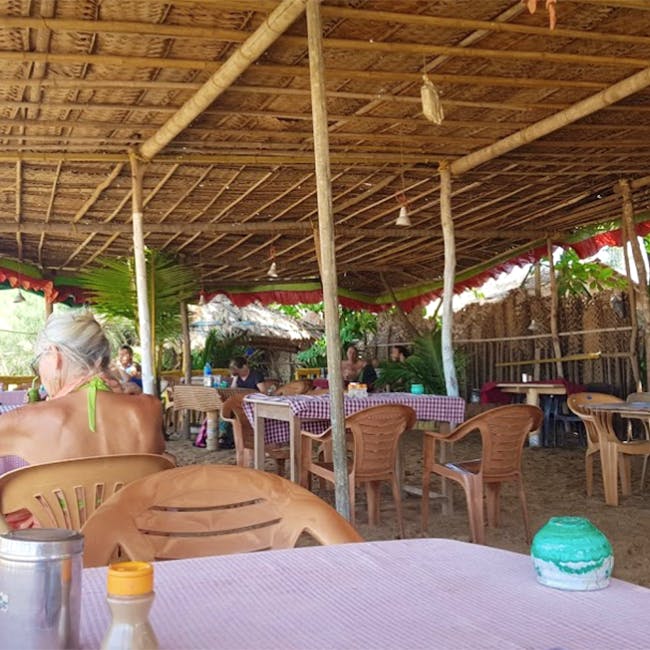 Enjoy This Private Beach All To Yourself In Gokarna This Summer
Shortcut
Take this weekend off to spend some quality time at Bhagvan Cafe on Middle beach in Gokarna. Great seafood, stay and peace of mind is what you're guaranteed here.
What Makes It Awesome
For those of you who want a quiet time without the touristy crowd around, we suggest heading to Middle beach. With just one shack and cafe here, this part of the coastline hasn't been discovered by many yet. We checked out the hidden gem here also known as Bhagvan Cafe. Serving Indian and continental cuisine, they will fill your tummy with an English breakfast that'll keep you happy all morning. Be sure to check out their local seafood fare as well, from fresh crabs to fried prawns so get on that "I see food, I eat it" diet!
Although they're only a cafe space, the upstairs area (a partially wooden covered area) is open for accommodation as well. So if you're backpacking and have a tight budget for your trip, feel free to negotiate with the owners and stay the night on the first floor as the waves lull you to sleep. Starting at INR 50, this wholesome package is great for college students as well. If you'd like to sleep with a little more luxury, the cafe has red-tiled cottages next door with attached washrooms.
Pro-Tip
We suggest calling the management beforehand and checking to see if they have a vacancy in their accommodation area. If you plan on spending all your time lounging at the cafe, the owners might let you stay in their first-floor space for free (but be sure to negotiate on this!).
Comments