The information in this post might be outdated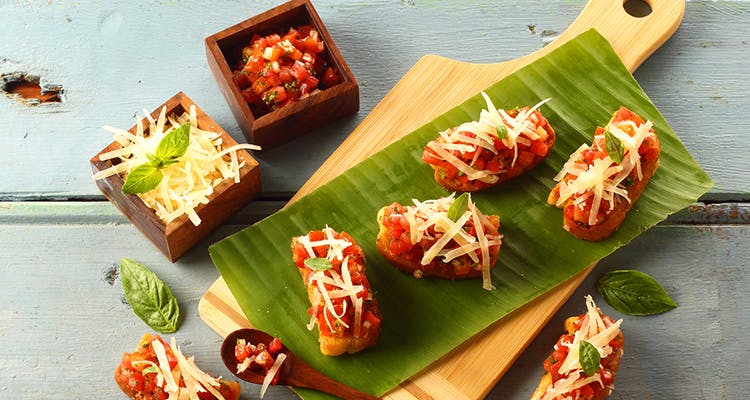 Flavour-Packed Bar Munchies and Cocktails at The Big Kahuna
Eat
BBQ Chicken Chipotle Skewers, Jalapeno Cheese Balls, TBK Tiki Platter Non Veg
Winning for
Delish bar nibbles paired with their potent cocktails.
Tropical trippin'
Cocktails at The Big Kahuna come packed with tropical flavours – coconut, citrus, and spice. The Big Kahuna, one of their signatures comes in a sizeable bowl. Pale pink, the cocktail mixes three rums and the sweetness of grenadine. We preferred this to the Honi Honi, a dark-brown bourbon concoction whose spice quotient was too muddled to register on our palate.
It's munch time
The food menu at The Big Kahuna is filled with familiar and comforting flavours that are hard not to love. The BBQ Chicken Chipotle Skewers ranked high on our list of favourites. Slivers of slightly charred bacon in between juicy chunks of chicken, drenched in a sweet and sour sticky sauce. Boy, was that good! The Jalapeno Cheeseballs, another eternal bar favourite, didn't disappoint as well. The crispy, outer crumb bursts to reveal a cheesy and gooey interior that delighted us. Among the large plates, we ordered up the Jamaican Jerk Chicken that came with a smooth mash and grilled veggies. The chicken was chargrilled perfectly but it comes slathered with a sauce that lacked punch. If you are in the mood for a splurge, however, do try the Salmon in Caper Sauce. The crisp skin covers a perfectly grilled fish that goes well with saltiness of the capers and the richness of the creamy, mushroom sauce.
DL on the ambience
On the first floor, enormous tiki masks stare back at you from bright-orange walls as you find a cozy nook to settle into. The second level is a breezy rooftop setting, perfect for lounging about with your pals or an intimate date.
So we're thinking…
A whole day later and we haven't been able to get those BBQ Chipotle Skewers out of our mind. We'll surely be coming back for them while chugging back their tall cocktails.
Where: 775, 1st Floor, 100 Feet, Indiranagar
When: 11.30am-11.30pm
Contact: 080 69990180
Price: INR 1,500 plus tax for two
Find them on Facebook here.
Check out their website here.