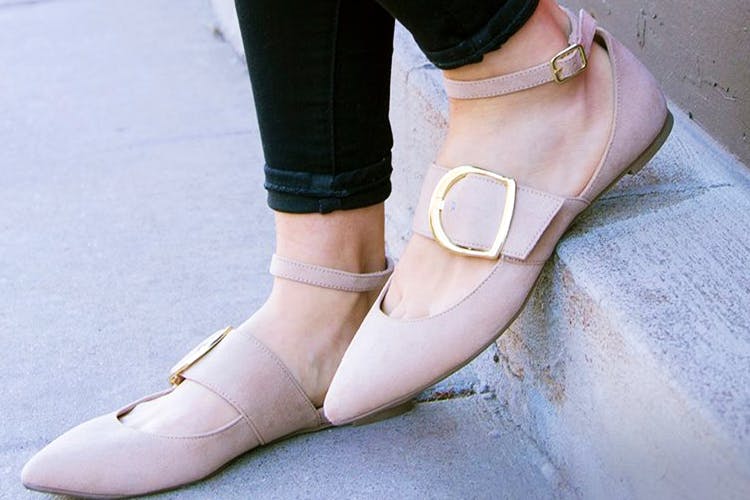 Ladies, Bookmark These Shoe Stores In Bangalore That Cater To Women With Big Feet
Shortcut
For women with big feet, shoe shopping can be a nightmare. While the non-Yetis pick up trendy shoes from the corners of Commercial Street for a steal or even walk into any showroom with confidence, all you can do is look longingly. However, it looks like a few stores and brands in the city have taken notice of our shoe pains. Here's a list for your next shoe shopping spree.
Payless
When Payless opened shop in the city a few years ago, we know of a few women with big feet who wept out of joy. And with good reason. Payless is one of the rare brands that offers a wide range and variety for women with big feet. You can go up to size 11 here. And the best bit is that have plenty of options for women with broad feet as well. Plus, you don't have settle for ugly or simply functional shoes. Stylish shoes for big feet are a reality here!
Colour Me Mad
You can now bid adieu to hideous sandals that looked they belonged to Goliath's closet, thanks, to this indie brand. Crafted from cork, these colourful slip-ons and flats come in a range of sizes, beginning from 5 and going up to 11. We especially recommend the ones with geometric patterns and the floral prints.
Lalu Das
Looking for customised, formal shoes? Lalu Das is da man! A legend in Bangalore's shoe circles, Lalu Das' small workshop on Brigade Road mostly caters to men. But if you are looking for a pair of Oxfords or snazzy loafers, he'll happily craft them for you. Since it is customised, size is not an issue at all. However, pumps and sandals are not his thing.
Steve Madden
Add a slice of designer to your shoe rack at Steve Madden. They have sizes up to 10 and in a range of styles. You can snap up sexy stilettos or comfy slip-ons. They also retail boots, wedges, ballerinas, and sneakers.
Westside
In the recent years, Westside has started to look out for women with big feet. The store offers a few different brands (some in-house and some not) that stock big sizes. Luna Blu has glittery slip-ons as well as funky sneakers. If you are looking for something dressier, La Briza and Addons are brands to watch out for.
Comments