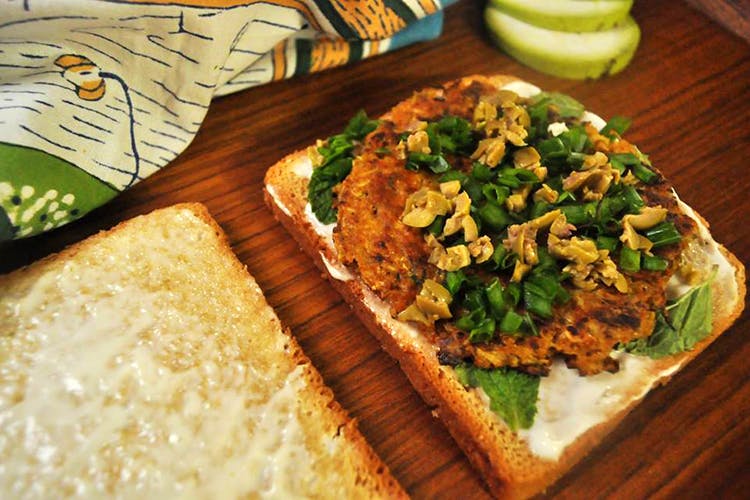 Nearest Metro Station:

Trinity
Smoothies And Toasties: This Cafe At The Trinity Metro Station Is Perfect To Grab A Bite On The Go
Shortcut
Located at the entrance of the Trinity Metro station, The Brekkie Shop stocks toasties, parfaits and Bento boxes for those don't have time to have a sit-down meal.
What Is It?
Practically a kiosk at the premises of the Trinity Metro Station, The Brekkie Shop is ideal for those who skip meals due to work. Or for those who prefer to carry meals on the go to save time. Bangalore is fast becoming London and New York with parfaits, coffees and toasties to go!
Who Is It For?
Targetted at those who travel on the Metro primarily, The Brekkie Shops is also a good place for anyone working on MG Road, but doesn't want to splash out on expensive meals. With toasties starting at just INR 77, and filling ones at that, these will load you up without emptying your wallet.
What Is The Ambience Like?
There is no ambience. It's a kiosk,and offers only takeaway. There's no seating either. See, I told you — it's pick and go.
Must Eat
While the fare isn't fancy, it certainly is competent. Choose from toastie that cover the globe — gobi manchurian and tandoori paneer to chicken kheema and scrambled egg one. My favourite is the Full English version that comes with baked beans, chicken sausages, scrambled egg and mayo. Parfaits range from the classic to the fruity. They even have a jumbo mango one. Convert this into a Bento box for a price and that will get you a dessert and bread. If you like rice, there are Indian combos too. Don't forget to take away milkshakes, cold coffees and smoothies.
More About The Experience
Service is quite quick, but it's not so consistent. So don't count on always catching your train within two minutes. Mornings are busy, but midday and afternoons are not too crowded. Also, carry change, they seem to never have any!
Comments
Nearest Metro Station:

Trinity