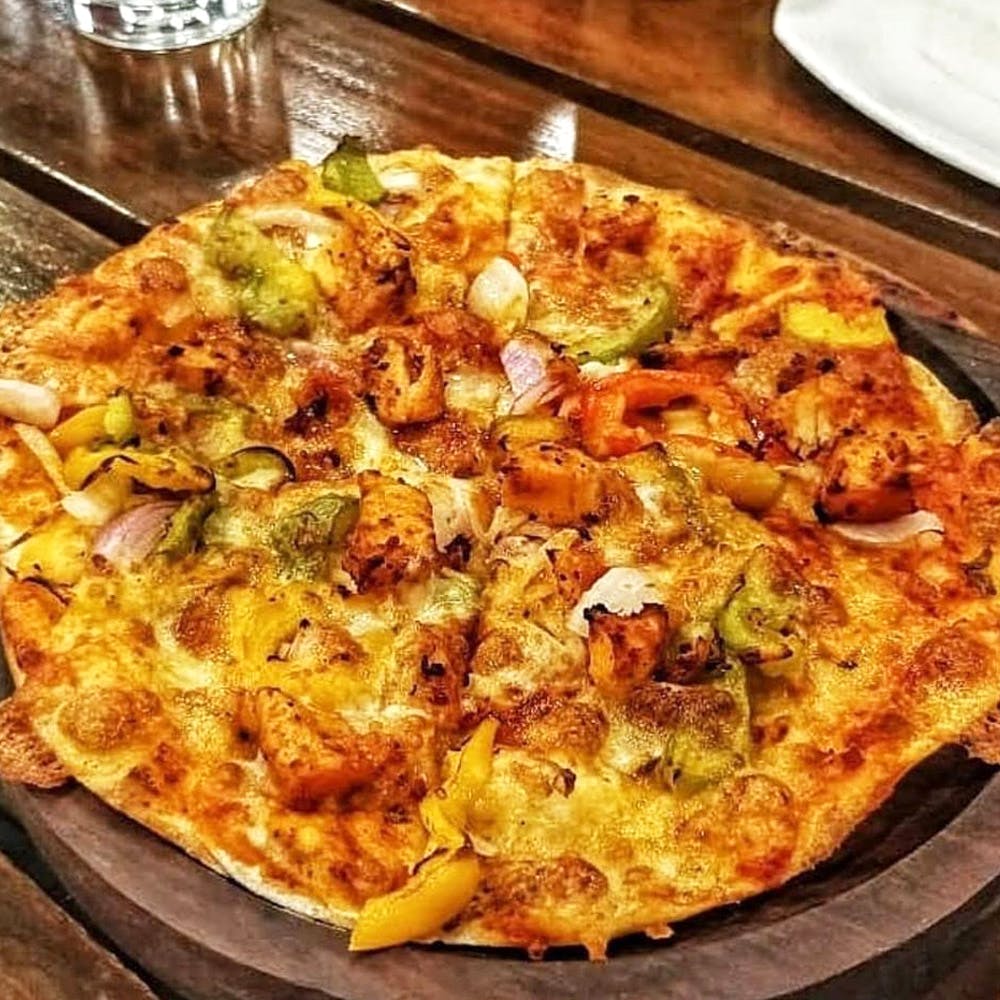 Enjoy A Meal For Less Than INR 500 At These Restaurants
If you're like us, then you know the woes of not planning your outings well, only to end up spending a bomb when the time comes and bumming it out for the rest of the month (we can barely make it through this week, even!). But then again, you only live once, so we've curated a list of restaurants in the city where you can enjoy good food without worrying too much about your bills.

Empire
We've all been there -- after a night of bar hopping, we've somehow found ourselves at an Empire, hogging away at their version of greasy Butter Chicken (INR 195 for half and INR 345 for a full portion) and Ghee Rice (INR 66), or simply a plate of Chicken Biryani (INR 150 for a quarter plate, INR 250 for a half). And then wash it down with a refreshing glass of grape juice.
Truffles
A meal for one will technically cost you just under INR 500 here, but really if you have one Sloppy Joe (INR 275) and an Ice Tea (INR 110), you can end with a chocolate tart (INR 50) with a full tummy and some change to spare. It's perfect for fuel that hits the spot, but not your wallet!

Green Onion
Did you say Value For Money? Head to Green Onion with your friends for comfort Chinese food at low prices. Start off with a bowl of their soups (INR 95 for a portion) and get it by two, duh! Stick to the known names like Hakka, Schezwan or Shanghai Noodles/Fried Rice (INR 110 upwards) and you won't have anything to complain about.

Tibetan Mother's Kitchen
Just skip to the Thukpa section of the menu when you go here. You'll be able to choose between vegetarian and non-vegetarian options (chicken and pork) of the yummy, noodly broth. And if you've still got space in your stomach and have another INR 100 to spare, call for a plate of steamy hot momos, and you're good to go.

Hotel Chandrika
Craving South Indian food all of a sudden? Simply head to the decades-old Chandrika. Located right at the end of Cunningham Road, this restaurant offers crispy, golden-brown Masala Dosas, soft and fluffy idlis and a strong cup of filter coffee. For dessert, you can opt for their pineapple-speckled Kesari Bhath. At meal times, check out their VFM thalis. All in all, your meal should not cost you more than INR 320 for two people!

SGS Non-Veg Gundu Pulav
For days when nothing but a good ole plate of Donne Biryani will do, head to SGS. The piping hot Chicken Pulao is served in donne (Kannada for bowls) with cucumbers and topped with onion slices, and half a boiled egg for good measure. For just INR 90, the quantity is good to share if you're a small eater, or just right for a large eater to have solo.

Onesta
Keep aside your end-of-the-month woes and head to Onesta! With a large range of food options that is more than just pizza (the cheapest of which is INR 59 by the way), get their unlimited pizza option (inclusive of a drink and unlimited desserts!) for INR 400 and eat to your heart's and stomach's content!

A Hole Lotta Love Cafe
Wallet looking pretty slim these days? Head to this popular all-day-breakfast place which we think is the perfect hangover remedy for your post-drinking scenes. For INR 100, your plate will come stacked with spiced-up, fried eggs, slices of bread, and butter. Their plain waffles, pancakes, and French Toast come at great prices as well (INR 70-90).

Kota Kachori
Missing home food and snacks? Then, head to Kota Kachori and ask for their flaky kachoris, or go through their chaat selection on the menu. If you're here during meal times, you can always order a comforting bowl of Chole, Rajma or Kadi Rice for INR 90 a plate.

Happy Belly Bakes
The last 500-rupee-note in your wallet is perfect for the delicious desserts from Happy Belly Bakes. Treat yourself to Spinach And Corn Quiches (INR 85), Almond Florentine Cookies (INR 35 a piece) or just a yummy, gooey brownie (INR 55). If you don't have much of a sweet tooth, they have sandwiches and salads as well.

Comments