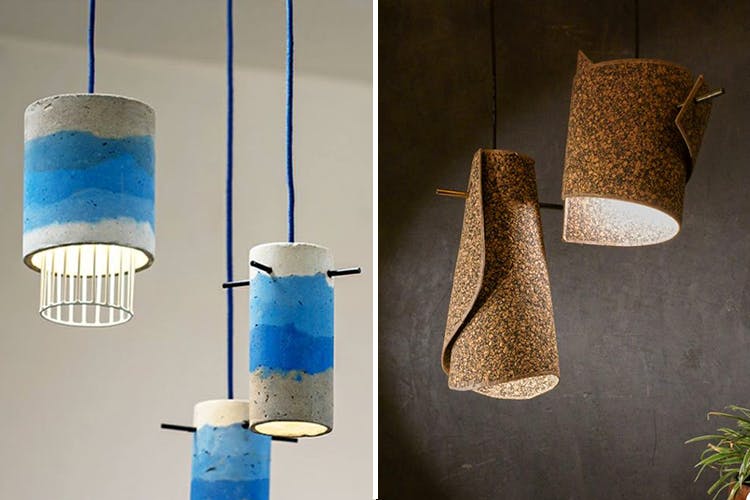 Illuminate Your Home With Lamps And Lighting Options From These Offbeat Brands
A great way to give your home or workspace a delightful makeover would be through lamps and lights. Whether you dangle them overhead or give them a spot on your desk, lights sure can add style and quirk. And thanks to these brands, you can lay your hands on trendy designs without breaking the bank.
LBB's Loving
Gingerline
Reader's Vote
Olie
The Purple Turtles
Want the lighting fixtures at your home to exude elegance? Then, this Indiranagar boutique label will sort you out. For your nightstand, they have Channapatna lamps and for your work desk, industrial ones crafted from metal. Their latest collection also features overhead lamps made from cement and brightened up with happy colours. As well those made with cork.
Untold Homes
An online brand, this decor label's lamps section will have you breaking the bank in a jiffy. There are geometric-shaped lamps that, along with old-school filament bulbs, will add a touch of chic to your space. There are Bird Cage ones and also lamps wrapped in jute. And, of course, the mason jar chandeliers are always a hit. They also have quirky table lamps that are worth buying.
The String Theory
When you are on a shoestring budget but want your home to twinkle, dial up this Bangalore-based brand. The handmade string lights are all you need to set the mood at your home. They customise colours and shapes according to what you like so you can go for a simple line of baubles or an elaborate chandelier.
Charming Label
Gunning for a touch of whimsical? Browse through this website to take your pick. There are little angels, unicorns, and butterflies in pleasant whites, blues, and reds that are studded with fairy lights. You can also sign up for string lights fashioned like snowflakes or roses. And a bedside, wall lamp that's crafted like a coffee cup!
Open Hue
Carry a little ray of sunshine with you thanks to the adorable, portable lamps from this brand. Shaped like books, the lamps light up the minute you open them. The battery on these last up to six hours before they need to be plugged in for a charge. You can even engrave them if you are planning a nice little surprise for someone special.
Olie
Located in Indiranagar, the Olie store is a light paradise. You can shop for colourful lanterns and lamps made from fabrics. Or opt for overhead lights with lovely prints on them. They also have table lamps with splashes of colour and elegant shades that are crafted from natural fibres.
Vedabh
Part of the Luminac lounge on Richmond Road, Vedabh's lighting range is all about keeping it classy. Handcrafted and out-of-the-box, you can get elegantly designed ceiling lamps as well as metal options that will add a dash of cool to your space. We also heart their bedside and fabric lamps that come marked with quirky prints.
Gingerline
Industrial designs inspired by Wall-E and lights popping out of your favourite book, this brand sure knows how turn lamps into magic. You can also order up wooden unicorns with little bulbs on their heads and rope lights for your walls.
Comments