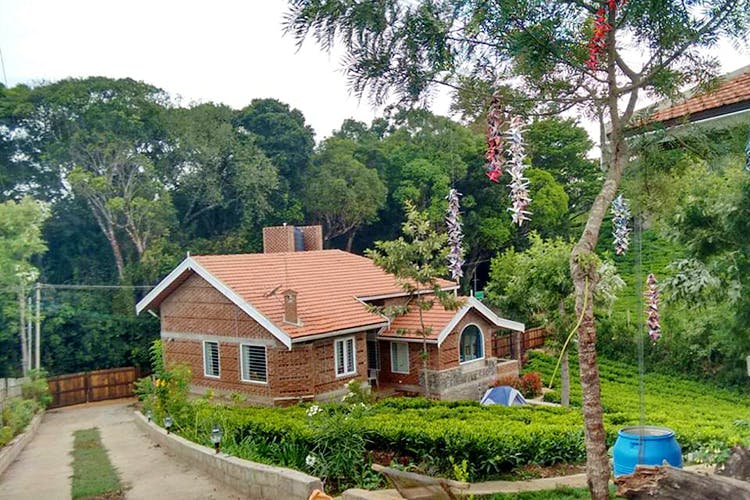 Check In With Your Squad At This Coonoor Bungalow For A Quick Weekend Getaway
Shortcut
Picturesque landscapes, mist-filled area, and a cool relaxing weather — summer getaways with the squad couldn't get any better than this. Check into this beautiful bungalow in Coonoor with your friends and have a blast of a time while beating the heat.
Squad Getaway Goals
A slow life and lazy mornings are what you get at Welaro. Well-appointed three bedrooms that can accommodate a maximum of six guests make up the living space, while the living room with a working fireplace and a well-equipped kitchen for DIY cooking scenes make up rest of the space. Oh, and in case you are using the kitchen, be sure to inform the host well in advance so that they can stock up on all the necessary items. Or you could order for simple meals at extra charges. WiFi, cable TV, and a bookshelf full of interesting books ensure that your stay indoors is well taken care of.
Bungalow Treats
Situated amidst tea plantations and a rich, green shola forest, there's plenty for you to do and see around this bungalow. Early mornings are a treat for bird enthusiasts with plenty of opportunities to spot avians, while the shola forest is home to spot bisons, deers, squirrels, porcupines, and mongoose amongst other animals. Be sure to pack your binoculars and DSLR as there will be plenty of photo-ops. The garden just outside the bungalow is perfect for cosying up with a book or just enjoy the evening sun. Oh, and did we tell you that if your stay coincides with the plucking rounds, you can try your hand at plucking tea. Cool, right?
What To Do?
The property is close to Lamb's Rock viewpoint that offers you the view of the Coimbatore plains, and tea and coffee estates. Coonoor city is roughly under 10 km and is easily accessible by either local buses or taxis. The Culinarium restaurant, Coonoor market, and Dolphin's Nose viewpoint are some of the places you can visit during your stay.