Cafe Cerrise for its Salads, Pastas, Desserts, and a Winning Ambience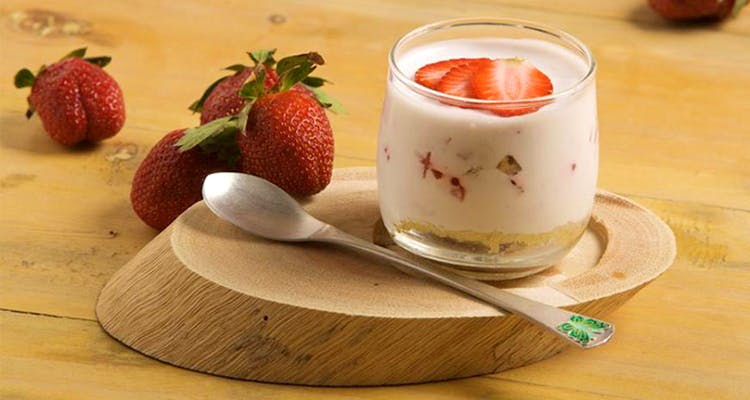 Eat
Cous cous salad, Spaghetti Carbonara, Grilled Fish with Salsa
Drink
Any of their Coolers including Vietnamese Cold Coffee and Hibiscus Fizz
Winning for
Pretty garden ambience, home-style cooking and fantastic desserts.
What to eat
Apart from the day's specials, which are written on a blackboard, we suggest you begin your meal here with a fresh salad. Our recommendation would be the light but filling cous cous salad with lettuce, veggies, olives, tossed in an olive vinaigrette dressing. Don't forget to ask for strips of grilled chicken as an addition.
The cafe does a good chicken and cheese sandwich and a hefty Cerrise special club sandwich with chicken, egg, cheese and the works. Their grilled fish is a great lunch main, as is their hearty Shepherd's Pie (with beef). We also love their take on the Carbonara with bacon bits and lots of cream.
What to drink
The Vietnamese coffee, though by no means authentic, is a good beverage to go along with your meal as is the light Hibiscus Fizz (made with the real floral syrup). But if you were to ditch the drinks in favour of the desserts here, we would approve. The Key Lime pie, the Layered Chocolate cake and the Banofee Pie are what we would place our bets on. The lime tart isn't cloyingly sweet here and retains its zest, the layered chocolate cake is a bottomless puddle of gooeyness and the Banofee pie brings together the right mix of cinnamon dusted bananas, cream and caramel.
The DL on the ambience
Located in the garden area of lifestyle boutique Ambara, Cafe Cerrise offers a laid-back ambience with wicker furniture, colourful wall art (courtesy the students at Srishti).  If you want to work out of this cafe, no one will bother you and the peace and quiet is welcoming too.
So, we're thinking...
Great for a weekday work lunch or even for a lunch meeting, or a relaxed reunion with friends too. Do save space in your tummy for the desserts here. We hear the cafe is all set to launch their new menu soon. We are also keen to try out their barbecue menu, where they will put together marinated meats and veggies along with dips and sauces for you to take home and barbecue on a grill.