The information in this post might be outdated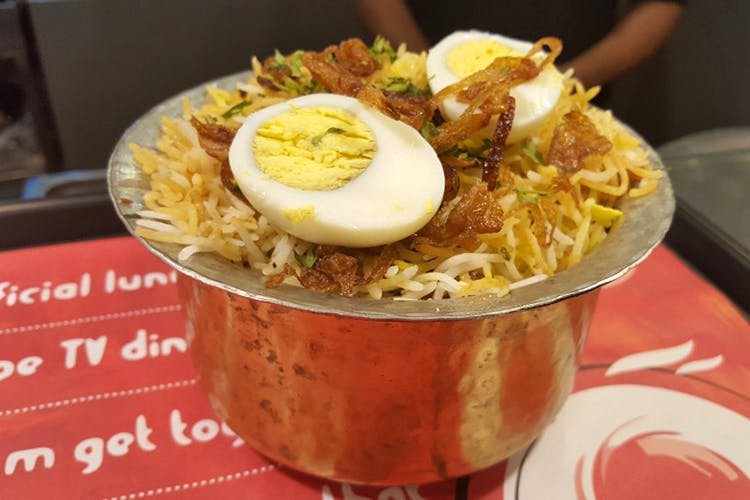 Chefactory Does Fast Food As Quick As McDonald's But Serves Only Indian Food
Shortcut
Serving up all your childhood favourites, from chow mein and rolls to kebabs and Mughlai parathas, Chefactory is a QSR restaurant that is hygienic and worth visiting.
What Is It?
A QSR which doles out street food but in a small restaurant setting, Chefactory is great for when you want to eat out, but don't want to spend too much on it. More like a place to go if you're feeling lazy to cook, but want comfort food!
Who Is It For?
If you're looking for Indian food served as quick as a Domino's pizza or McDonald's, then hit up this little place. They serve all the street food you Mum told you to stay away from, but in a hygienic way, so no need to worry!
What Is The Ambience Like?
It is quite a quaint place, with about 12 seats but a vibrant interior. They also have a very clean and beautiful open kitchen where you can actually order, and then wait around watching your food being made. And then, either eat in or take away.
Must Eat
Paneer adraki tikka which was juicy and soft, spicy Peri Peri murg tikka, Murg Lasooni tikka, and a vegetarian Navratan Sheek which has a lovely nutty crunch to it. Oh, and Hyderabadi biryani which is not too spicy nor too dry. It's available in three sizes, executive, regular and by the kilo, so take your pick. I have even sampled the set meals, and approve of them too.
More About The Experience
This is one place which will make itself quite popular on the Outer Ring Road, with its service, food, taste and quality. They have it all, which makes it even better!
This post first appeared on Avril's Food Journee. Check it out here.
Comments