Online Food Delivery Service Chefkraft Introduces Smoothies and Gourmet Pizzas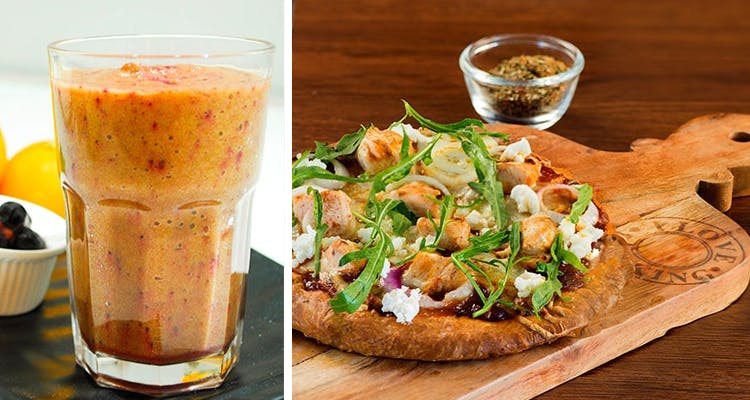 Shortcut
Now, along with the salads, sandwiches, sushi and meals, Chefkraft also adds pizzas and healthy smoothies to their menu.
Pizza mania
If, like us, you're also a fan of this online food delivery service (about which we spoke at length here), then this might just make you happier. Chefkraft has just added a selection of pizzas and smoothies to their menu and we can't wait to try them out. The pizzas, listed under their Specials category, include two options – the Habanero Chicken & Feta Pizza and for vegetarians, the Habanero Cottage Cheese, Caramelised Onions and Roasted Bell Peppers Pizza. Thanks to the easy-to-assemble packing, all you need to do is layer the pizza with the toppings and bake it in the oven, as per the instructions. And, voila, you have fresh gourmet pizzas within no time!
Smoothie sailing
Their new smoothies, made with a selection of fruits and vegetables, come in three varieties. The energy-booster drink, Power Punch Mocha packs in the goodness of yogurt, coffee, cocoa, banana and flax seeds with a hint of cinnamon and honey. You could also pick from Green Tango Detoxer (a non-dairy combo of celery, cucumber, apple and pineapple) or Super Fruit Immuniser (which has a blend of blueberry, pineapple, apple and orange with spinach).