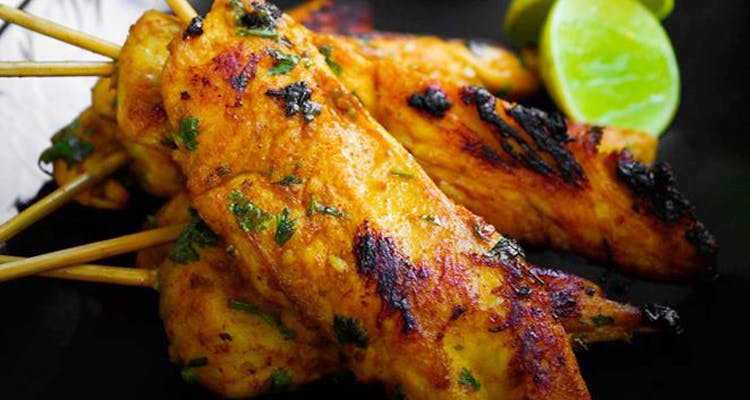 Online Food Delivery from Chefkraft Will Not Make You Miss Restaurant Food
Shortcut
An online gourmet food delivery service that offers everything from sushi to whole roast chicken and even party boxes full of nibbles.
Krafted with love
We have declared here that Chefkraft is one of our favourite food delivery services. Their foods made fresh, is not in the least made in the cookie cutter mould, and you feel like you are dining fine dine, but at your work desk or on your couch at home. From their salads (that are like a whole meal, by the way), which we are fans of ordering at work, to their full meals, gourmet sandwiches, and even starter boxes(called Party boxes). We love Chefkraft's Cranberry, Pear and Feta salad and the Chilli Basil Chicken Salad (comes with a piquant kaffir lime-chilli dressing).
Mission: eating the globe
Their gourmet sandwiches and burgers (Vietnam Bahn Mi, Falafel and Pita Sandwiches, Chickpea and Brie Burgers) have a fan in us too. We would love to try their new Japanese additions such as sushi, Udon and Soba noodle soupy broths, the Indonesian Nasi Goreng fried rice and the Japanese Fried Rice with Edamame and Yakitori Chicken.
Chef Kraft has also recently added Party boxes (veg and non-vegetarian starters in Indian and Asian flavours, serving up to four people) to their menu along with a rather elaborate Spiced Whole Roast Chicken, served with an Orange Sauce, Herbed Cous Cous and Garlic Greens. Now if only, they would add some of their sinful desserts from Red Fork (the good folks from Red Fork own Chef Kraft), we would be ecstatic.
So, we're thinking…
We are sold with their delicious menu, great packaging and even eating and heating instructions. Plus, the quality of ingredients used gets brownie points from us.
When:  Delivery slots: 12-2pm, 7-9pm. You need to order at least a couple of hours in advance.
Contact: 080 41137253
Price: INR 175 upwards
Find them on Facebook here.
Check out their website to order online here.
More Information
Chefkraft
Price for two: ₹ 500

Delivery Available
Comments