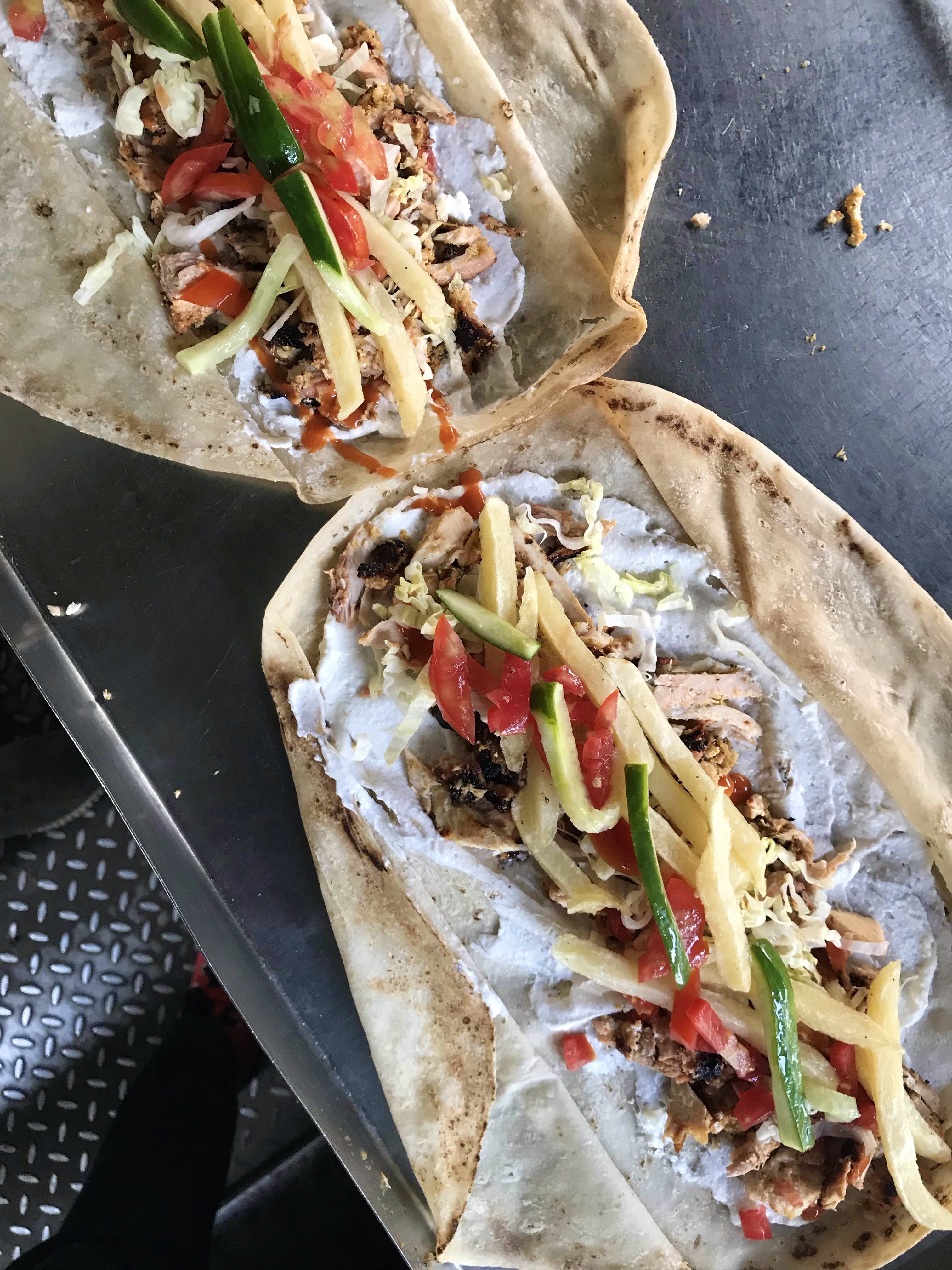 We Found A Foot-Long Shawarma In Kammanahalli And It's Probably The Best We've Had
What Makes It Awesome?
Good shawarma places in Bangalore are far and few, which is probably why we had to travel all the way to Kammanahalli to try Chikbaik's shawarma. Arguably, it's one of the better shawarma's that we had in recent times and Chikbaik does solid foot-long shawarmas to start with. The chicken is grilled over a charcoal pit (instead of flame grill pits that are common in Bangalore), so you get that nice juicy chicken with a smokey flavour. Fresh toum is generously spread over a roomali roti and the chicken is added before being topped off by pickled veggies and french fries. A minute of the hot pan gives the shawarma a nice toasting. Pair it with a fresh fruit juice and your pre-dinner game is you wolfing down foot-long shawarma. They also have regular-sized shawarma and shawarma by the plate. Chikbaik is part of JS Food Court, the shawarma service starts around 4:30 pm and by 8:30 pm, you are most likely to find a crowd waiting for their order to be made.
How Much Did It Cost?
The jumbo or rocket shawarma will cost you just INR 140 while a regular is an easy INR 90.
Comments