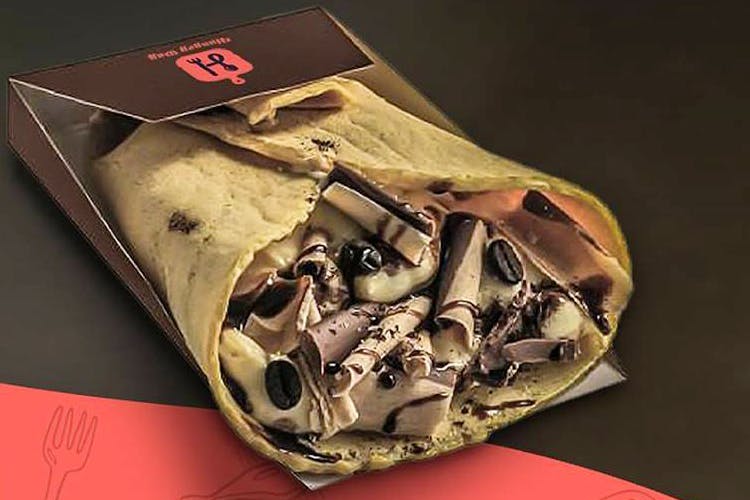 Say What? This Cafe Serves A Loaded Chocolate Shawarma And You've Got To Try It
New cafe alert! Hungry Day is the latest joint to grace the Tavarekere neighbourhood and is already making waves with its Chocolate Shawarma. We had a lot of mixed feelings when we heard about this since shawarmas are a divine food that shouldn't be messed with. But this variation is basically a sweet and chocolatey rolled crepe. Made with an in-house batter, the roll is filled with ice-cream and chocolate, with the making for a spot-on sweet treat. Priced at an easy INR 120, this shawarma with a chocolatey twist is definitely worth a try. After all, they claim its the only chocolate shawarma in town.
The cafe also serves up all our favourite fast foods, from burgers to burritos, and shakes to wash it all down with. So all you Christ College students have got a new hang out spot to kick it back in.
Watch this space for more…
Comments