The information in this post might be outdated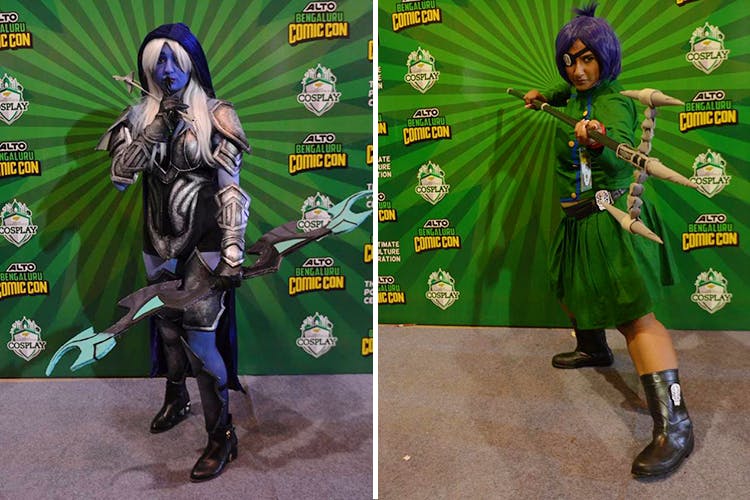 Zen Pencils, Cosplay And Pop-Culture Overdose: Get Ready For The Bangalore Comic Con
What Is It?
As Naruto Uzumaki would say, "Dattebayo!" or "Believe it!", it's time for you to get your costumes in order and brush up on the Golden Age of DC Comics, for Bangalore's biggest comic and pop culture expo is coming to town this December. If we are to go by the previous editions, this two-day event promises to be a haven for everyone from cosplayers to ultra geeks as well. Oh, and did we tell you that cartoonist Gavin Aung Than, the creator of Zen Pencils will be coming as well?
Who Is It For?
Love DC and/or Marvel? It's for you then. Binge watching all the anime shows as well as read all the mangas out there? Then it's for you. Into collectibles and merchandise shopping? It's still for you. Love everything pop culture, comic and all that jazz? By the power of Grayskull, we are telling you that this Comic Con is for you.
Why Should I Go For It?
Apart from the fact that it's your go-to place to get your yearly quota of pure geekdom, it's also a chance for you to meet people and interact with pop-culture's biggest names including cartoonist Gavin Aung Than, and John Layman, who's written comics such as Chew, Batman, Fantastic Four, and Godzilla, will be making an appearance. If we are to go by last year's edition, we are expecting a bigger crowd of cosplayers to turn up for the event. If last year was about cosplaying as Harley Quinn and Doctor Strange, this year we are thinking the top picks would be obviously Wonder Woman. Timing to get prepping we say, Diana! The team is thinking of going as the Guardians of the Galaxy, while there's a certain faction in the team who wants to go as the Justice League. Well, whatever the case may be, let us know who you will be going dressed up as. Maybe, we all could team up.
When: Saturday, December 2 and Sunday, December 3
Where: KTPO Centre, Whitefield
Price: INR 499 for single day passes and INR 1,299 for Super Fan VIP pass that's inclusive of posters, cape, badges, and more. You can book your tickets here.
Comments