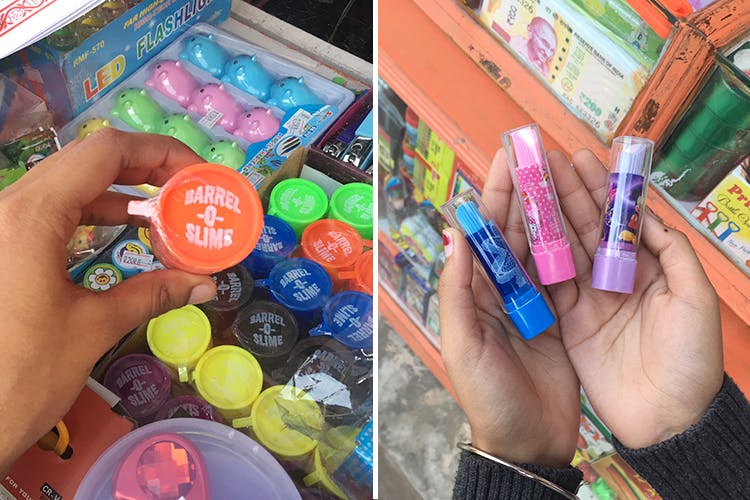 Lipstick Erasers To Barrels Of Slime: Take A Trip Back To Your 90s Childhood At This Stationery Store
Shortcut
Complete Stationery Shop seems like any other local stationery shop, except this place is a trip down the 90s rabbit hole with its range of fancy stationery and knick-knacks.
The Golden Age Of Stationery
Remember your 90s childhood, when the most popular person in class was determined by who had the fanciest stationery? From scented erasers to pencil boxes with buttons to open different compartments, it was truly a golden age for stationery. Taking us back down nostalgia lane is Complete Stationery Shop, a small stationery shop that's stocking up on all kinds of fun stuff to pimp up your office desk.
We're talking mini barrels of slime, reminding us of our favourite Nickelodeon game shows, stamps with everything from smileys to flowers on them, sharpeners modelled after little piggies, Winnie The Pooh erasers and crayons in a whole bunch of neat shapes (we spotted crayon balls here too). As you can imagine, we totally geeked out and picked up some slime (which was only INR 30 a barrel) and a lipstick eraser that came in a few colours.
Complete Stationery Shop looks like your plain Jane local chart and pencil store, so it's quite easy to miss. But if you can spot the all the bright colours screaming from their tiny shelves, you'll know plenty of quirky things await you here. And it's not just the fancy stuff you'll find here. Pick up regular stationery like your pens, pencils and paints here too. Prices start at as low as INR 5. Located in the up-and-coming Kaggadasapura neighbourhood, it's definitely worth checking out.

Comments