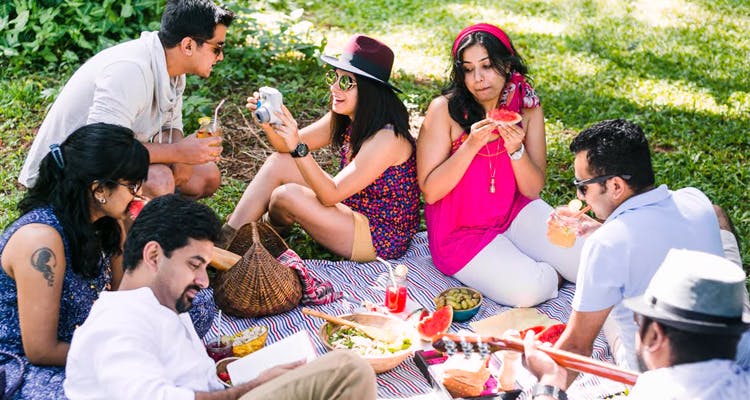 Couple of Us Celebrates the Joys of Being Mr&Mrs with Quirky Experiences
Shortcut
All you married folk can now celebrate as there's finally a new community for you to have fun Mr and Mrs-style because singletons aren't invited!
What are they?
Started by Rhea and Sid, marriage noobs, Couple of Us is the latest (and possibly only) cool community which looks out for the Mister & Missus, only. Creating and curating experiences which are out of the ordinary, they are all about having fun with likeminded folks, minus the singletons. And when they say off-beat they really mean it. So you can now look forward to eventful meetings that don't involve doing shots and waking up with no recollection of the night that was! Currently, they work on referral basis, or just ask to be invited. As long as you're not creepy, it shouldn't be a problem to get in on their next experience.
Off-beat events?
Yes. And not just that pretend offbeat. We're talking picnicking in the park with someone strumming a guitar and sandwiches in a basket, or hitting up live-escape rooms in the city where you can get all Sherlock and Watson-y. Or even just a cool culinary event where you partner with other couples, enjoy the process of cooking and then exchange stories over the food. After all, it is all about meeting different people. These guys are encouraging you to not only find new fun things to do, but also rediscover old favourites. Go on, discover something new about your better half, it looks fun. Look out for a private movie screening under the night sky, a DIY repurposing workshop, art in the park, and plenty more coming your way. Erm, here's were you say 'buuuurrrn' to unmarried folk.
Comments