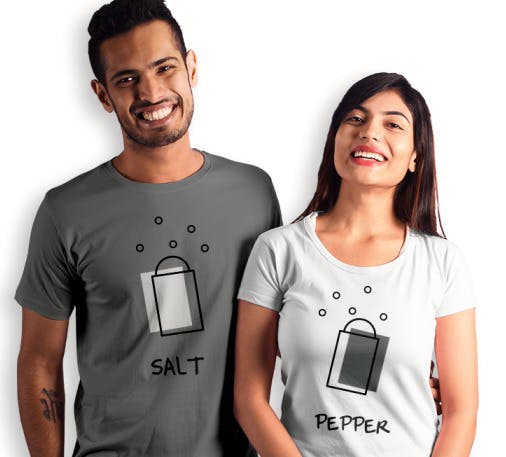 Couple Tees, Hoodies, 90s Tees And More At This Pop Culture-Heavy Store
What Makes It Awesome
Bombay Trooper is where you need to shop from if you are looking for 90s pop culture tees or comic book tees. Their collection is basically done by indie designers, so you will find a lot of designs that you probably won't find at any run-of-the-mill merchandise stores. They also have a collection for couples who love twinning when they are stepping out. These couple tees, super cheesy with either quotes or graphic designs, can be perfect birthday or anniversary gifts. Oh, and they have BFF tees as well, for folks who are single, but have the luxury of a BFF.
What Could Be Better?
For some folks online shopping can be a major letdown, but not for me. As long as I don't have to get up from my couch, I'm sorted.
What's My Pro Tip?
No pro-tip as such, just that I have signed up for newsletters and the sorts that give me a sneak peek into the new collection, any discounts, and such.
Anything Else?
Apart from the men's collection, they have for ladies as well. They also curate and sell hoodies, tank tops, hoppers, socks, and bags.
Comments