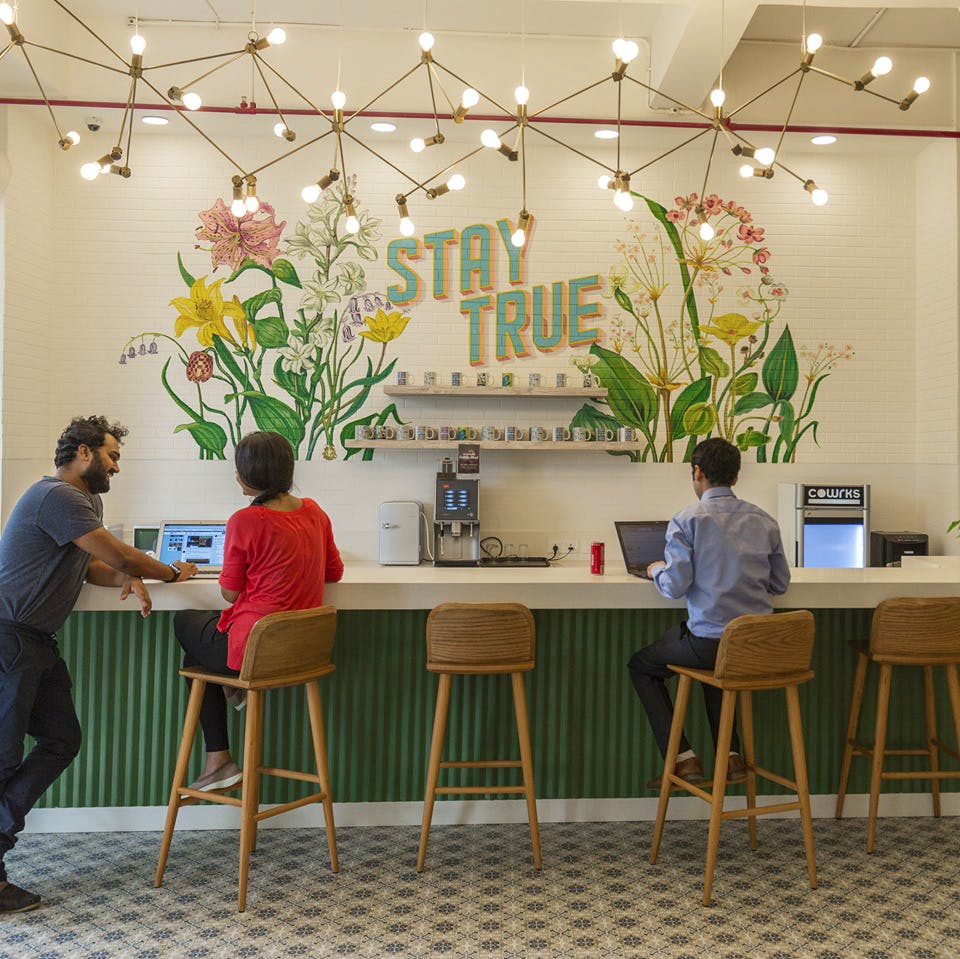 Get More Done At These Co-Working Spaces In Outer Ring Road
Think of co-working spaces as if you're renting a new home, but instead of you doing all the work in and around the house, the space will take care of all the 'nuts and bolts'. All you'd have to do is show up and work on your company. Plus, of course, all the great lighting, good looking people (we hope) with laptops sitting atop high stools and access to super-fast Wi-Fi. What more can one ask for? So, if you're living anywhere in the Outer Ring Road area, be it Marathahalli, Sarjapur or Bellandur, this list of co-working spaces might help you pick your next office. You're welcome!

Evoma
Not only do they have multi-level private parking, but they're also flexible when it comes to the number of seats, floor size and furnishings. And since it's a business centre, you can rest assured that you get a serviced office space with top-speed WiFi, housekeeping, maintenance and security. What more can one ask for?

IndiQube Alpha
With a terrace garden cafe, comfy workspaces and a cool training room area, IndiQube Alpha is one of our favourite picks. Plus, since the building is located right at the Panathur junction, it saves you that U-turn (and a lot of time, obviously).
CoWrks
Apart from their luxurious lounges and gourmet coffees, we love CoWrks for their glass walls, doodles, kitsch furniture and wooden desks. And just to make sure you don't get holed up in your nice little cubicle all day, they make sure to maintain your work-life balance with everything from foosball matches, movie nights and even workshops. Sign up, already!
Vatika Business Centre
Housed at a prime location, Vatika Business Centre is actually located inside Cessna Tech Park. That means you can meet up with your friends from other companies every now and then! Gossip sessions aside, Vatika is good for its strategic location and the number of workstations (there are about 195, plus 18 cabins!).

Awfis
Done up with simple, cute decor, Awfis's ORR centre has over 407 workstations and 4 meeting rooms. They also have fixed and flexible desks, whiteboards and pin-up boards so you can ideate (or doodle) away to glory. The best part? They have a 'just in time' model that doesn't require you to book in advance. Thank God for us, procrastinators!
Comments