The information in this post might be outdated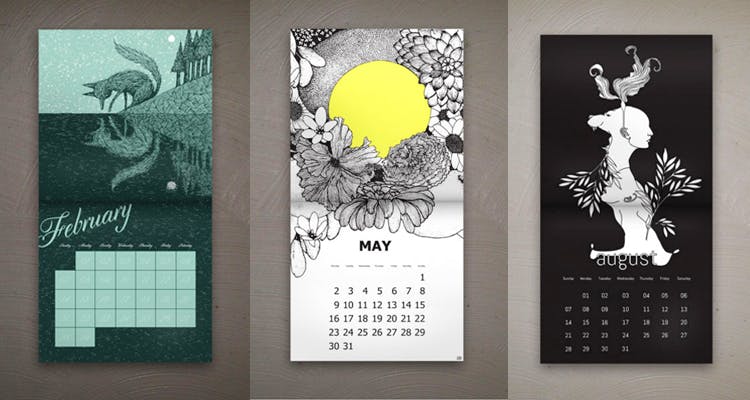 Cupick Makes Art Accessible And Brings It Onto A Product You Most Love
Shortcut
An online platform for visual artists, Cupick takes art from the sketch book and canvas to mugs, diaries and posters.
Pop art
Ever saw an amazing painting on Facebook or a sketch from a graphic artist and wanted a phone cover with that design? Well, us too. And that is why Cupick, started by homeboys Shaishav Todi, Justin Alva and Rituraj Dowerah, is such an interesting concept. Bridging the gap between artists and the audience, they ditch the idea that art is inaccessible and are happy to print creative works on anything from hoodies and phone covers to coasters, cards and calendars. We love that you are suddenly given access to artists, and that their work is noticed too. And if you're an artist, then here's the place which will help you monetise your creativity and get noticed
Getting graphic
We're currently tripping on their latest creation, a 2016 Limited Edition Calendar which features the works of 12 artistes over year. There's great creativity on the site, so if you're thinking that it may be too artsy for you, then you're mistaken. Psychedelic abstracts a la Jimi Hendrix, pretty florals, gory Grim Reapers and even quotes from House of Cards are up for grabs. Oh, and for the sports fan, Mesut Ozil, LeBron James, Lionel Messi, and good old Dhoni too can be transplanted onto a product of your choice. And we must say that the vinyl decals look super snazzy on your laptop, so we're giving the go-ahead in case you were not sure.
Buy their merchandise online here.
Price: INR 195 upwards
Find them on Facebook here.
Comments