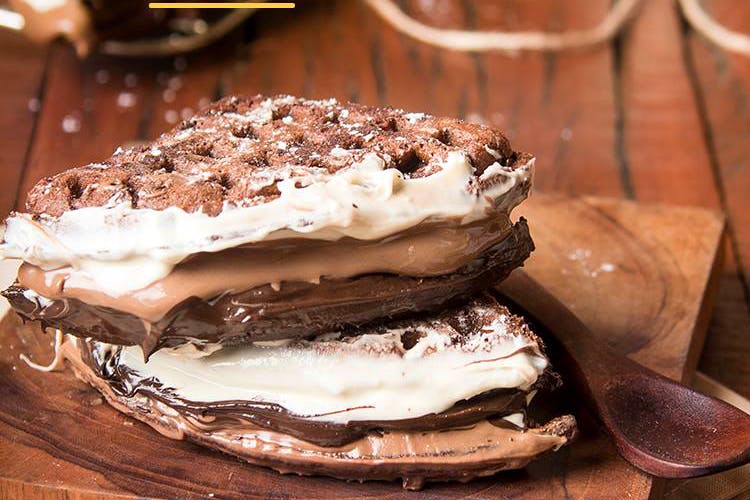 Extra Spicy Or More Toppings: Here's Where You Can Customise Your Meals In Koramangala
Customising your meal has its own charm. From a salad bowl to a noodle one, the flavours, the sauces, and toppings, everything is determined by you and no one else. Your custom meal is your creation, your baby, and if you please, worthy of an episode on Netflix's Chef's Table. Because let's face it, for a moment you'd have felt like Massimo Battura working on his next dish. You can let that moment last a bit longer at these Koramangala joints that let you customise your meal to the T. Go on and be a culinary wizard and order yourself a fully customisable meal that's been created by you and for you.
The Wok Shop
If rice or noodle bowls are your things, The Wok Shop is where you can go mad with the simple three-step process. Step 1 is where you pick between rice and noodles (rice noodles available too, to confuse the matter a bit). Step 2, you pick your flavours in the form of fiery Sambal, Schezwan, sweet and sour, or mild Garlic Butter. You can go all creative too! Sambal + Schezwan for those who aspire to be a fire-breathing dragon or Garlic Butter + Hunan who prefers to keep to not torture their stomach linings. Step 3 is where you pick your protein in the form of paneer, tofu, poultry or fish. Once you are done, leave it to the chef to plate your meal. Be sure to Instagram it. And maybe even give it a name.
The Local
At this Koramangala pub, BYOB stands for Build Your Own Burger. And that's an acronym that we can easily get behind. It's a five-step process that will involve you picking up the kind of bun you want to how you want your patties done. We are suckers for their herbed tomato bun and their Goan Caffreal and Chettinad-style preparation of pork and chicken respectively. Top it off with cheese slices to fried onions and order a side of wedges, pickled veggies, or fries. For extra charges, you can add fried eggs, bacon or chicken sausages! Or add a drink — beer or mocktail — to go with your greasy burger.
Read more about The Local here.
Market Table
When it comes to salads, we all have your specific orders. Some prefer them leafy while others want a whole lot of proteins. And then there are who prefer their salads to be a meal in itself. At Market Table, there's something for everyone thanks to their warm salad bowl. You can pick any one of their preset salad bowls and go all out with the toppings, proteins, and sauces. Need a lot of meat? Pick Cajun Chicken or Kafta Lamb. For the vegetarians and cheese lovers, you have sun-dried tomatoes and soya bean chilli. Plus, bocconcini and goat cheese too. Go on an indulge without feeling guilty.
Wok Paper Scissors
The greasy noodles in Chinese takeout boxes from Wok Paper Scissors are perfect for lunch or even as a 4pm hunger buster. You are handed a small white paper at the counter and you can tick the boxes according to your preference.  Pick either a small or big takeout box before choosing your base — noodles (in-house specials and wheat noodles) or steamed rice. Next comes ticking the veggies which include bok choy, mushroom and zucchini. At extra charges, you can add anything from tofu to lotus stem and poultry to seafood. Finish off by picking a sauce of your choice (ours is Schzewan always). Hand over the paper to the chef and wait for your noodle (or rice) box. Chopsticks are there for pseudo-Chinese feels.
The Belgian Waffle Co.
We have been talking about noodles and salads, but this one's for all you sweet tooths out there. And for waffle lovers of course. Instead of regular waffles, you can pick flavoured ones such as Red Velvet and Charcoal (black waffles basically). You can just settle for a chocolate spread on the waffles or go all out with the toppings. Sprinkles, almond crunch, whipped cream, and crumbled Oreos are all there for you to mix and match. While their Waffwiches (waffle sandwiches) are not as customisable as their waffles, you can still customise the flavour of waffle you want. For instance, the Naked Nutella Waffwich has a regular waffle and you can swap that for a dark chocolate or red velvet waffle!
Comments