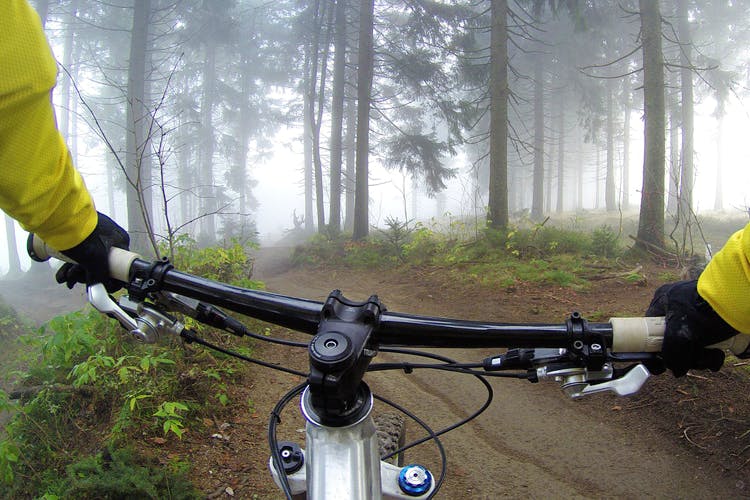 Hop On Your Bicycle And Take The Routes Less Travelled
So, you have a cycle, you want to take it out, but don't know where? Don't fret. We give you the skinny on much-loved cycle routes in and around town, from city centre, to heading well and truly out of town. In fact, we'll go a step ahead and even hook you up to these routes on Strava – a much loved app for cyclists, and the Facebook equivalent for cardio-lovers. Go out and cycle, then upload your ride stats, get kudos from others following you and track progress over time and feel justifiably proud of yourself. Note, though, the best time to head out cycling has to be the morning, while most of the city is asleep. Ready? Let's roll.
Ulsoor Lake
This pretty little 3.3km route is a great option if you're starting out. It gives you a good chance to get used to your bike and navigating traffic. It also helps keep speed in check and learn to practice consideration for others in traffic.
Difficulty Level: 1/5
Hennur Bamboo Forest

If off-roading is your thing, you'll love this place. There's gorgeous trails, some easy to traverse and some not. Located just about 15 minutes away from the Outer Ring Road junction this forest offers plenty of quiet to be enjoyed, birdsong to be listened to, and greenery to be taken in. Start in the region of Kingston County, an up-and- coming gated community and just go exploring.
Difficulty Level: 2.5/5
Ride To Nandi Hills & Climb
The one thing that Bangalore is not, is flat. The rolling roads beyond the airport turnoff lead you to Nandi Hills. This oft-cloud-covered challenge can be summited after an 8km tough ride. Not for the faint of heart, especially given the amount of vehicular traffic. But if you're willing to give it a shot once, be warned, this has the ability to become a monthly affair!
Difficulty Level: 5/5
Tavarekere-Sondikoppa Road
The least boring route in the vicinity of Bangalore – no single straight flat stretch of road extending beyond a kilometer, this one is exciting. Multiple thriving lakes, peacock-filled forests and calm villages awaits the rider on this undiscovered route to the Tumkur highway from South Bangalore.
Difficulty Level: 3/5
The Big Big-Banyan- Tree Loop
The Big Banyan Tree has been the finish line of many a 'My first 25km bicycle ride' and 'My first 50km bicycle ride'. Once you escape the traffic of Mysore road, you are transported back in time to a place that still holds the essence of 'Pensioner's Paradise'. A little known deviation is to take a right after the Big Banyan Tree and head towards Tavarekere. Beware though, the short steep climbs will test your mettle.
Difficulty Level: 4/5
The Love Triangle
Looking for a day long trip to escape from the hustle of the city, then this is the perfect route for you. Make sure to leave early to avoid the traffic on the zippy Tumkur Highway. As soon as you reach Nelamangala, the wide NH4 gives you space a plenty to ride stress-free. The left turn to heaven after Kunigal leaves you never wanting to go back home! Minimal traffic (perhaps one tractor passes by once every 30 minutes), water-lily filled lakes and smooth tarmac will make you want to thank us. Once you reach the Mysore road, despite the slightly large traffic, the mainly downhill nature of the stretch will have you back in the Ooru in no time.
Difficulty Level: 5/5
Old Madras Road
The national highway to the erstwhile gold mine won't have you gaping at the scenery, but if you are looking at a fast-paced training ride, this is the stretch to be on. The strong headwind on the way back will have you cursing yourself for the decision to ride here but the post-ride satisfaction of overcoming the obstacle washes it away.
Difficulty Level: 3.5/5
Comments