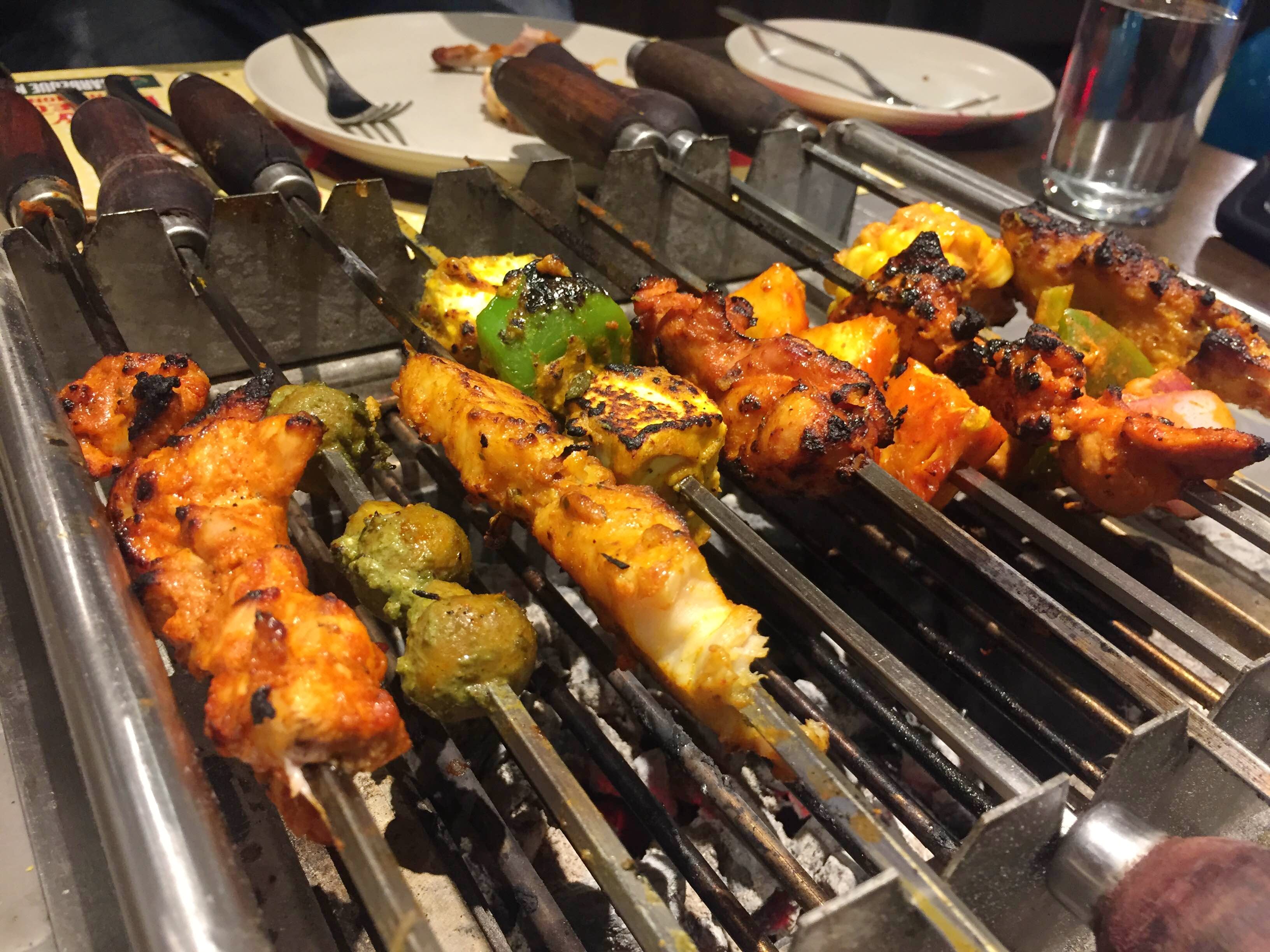 Fan Of Exotic Meats?Do Drop By This Iconic Place For Their Live Counters
What Makes It Awesome?
This Barbeque Nation Branch is located inside Virginia mall, Whitefield. We visited this place with a couple of our foodie friends yesterday and had a great experience. After fighting all the dust and traffic we finally managed to arrive at this place. Barbeque nation was the first restaurant chain in India to start the concept of a live grill on the dining table and has been doing great since then. Many new restaurants have come up with the same concept but quality of food, ingredients used, sauces and impeccable service is what separates BBQ nation from others. I would like to highlight their service here, Staffs will never let your grill be empty unless you flag it down. Staffs will constantly come and ask whether you would like to drink something or how about some more starters. We started with some live grill, which had chicken, prawns, fish, Paneer, pineapple etc, I must say everything was well marinated and was simply yummy. We were half full with starters and headed quickly towards the Main course. Now buffet comprises of Indian, Mediterranean and Oriental cuisines which include both Veg/Non-veg. Some of the dishes like Worli ki Mutton curry and baby Lasagnas were really awesome. After having mains, we somehow gathered the strength to pick up some desserts (at this time, we are completely full and there was no space in our stomach :D ), Some of the notable desserts are Phirnee, Tiramisu, and heart-shaped berry cake which is a must try.   If you are a fan of exotic meats, you should try out the live counter where they serve you hot Rabbit butter masala and Duck fry with Barbeque sauce, also other dishes like deep fried squid and roasted turkey as well. As this is a newly opened branch there were fun game activities like a magic show and casino games as well.