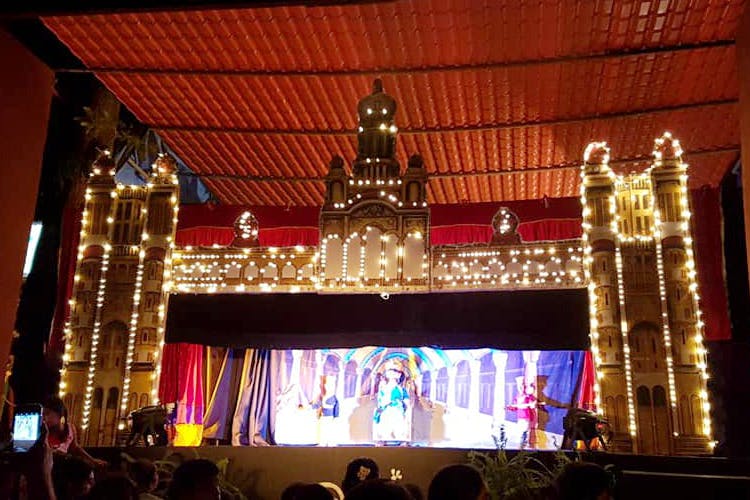 Enjoy A Puppet Show, And Look At (Or Make) Traditional Dolls At This Cultural Centre
Shortcut
Dhaatu is a cultural centre preserving and promoting the traditional craft of doll making and puppet shows, great to learn more about our history and mythology
Great For
Kids, Arts and Crafts, Cultural Events
What Makes It Awesome
Who doesn't love puppets and dolls? Apart from the obvious fascination that they hold for children, dolls also hold some great cultural value considering that in the south we celebrate and display them during Dussera every year. Dhaatu in Banashankari is a piece of culture, art and entertainment all rolled into one. Conducting events and workshops for children, art, culture and history enthusiasts and those passionate about puppets and dolls, they take their dolls very seriously.
While Dussera is when they bring out their dolls to depict culturally significant tableaux (much like we do at home for those 10 days) and also design and create displays for public spaces across the city. The museum where the dolls and puppets are displayed is part of a knowledge centre for the art and craft of puppetry and traditional storytelling. Relying on the traditional knowledge of Natyashastra for the puppets' and dolls' design as well as for their performances, the organisation aims to disseminate cultural knowledge, stories, and underlying themes and messages to the viewers through the highly engaging medium of dolls (or puppets if you will) proving that it aint no child's play.
The cultural events (puppet shows) and doll displays are open to public during Dussera and select dates through the year, all announced on their website and Facebook page. For workshops and general viewing, you will need to contact the centre in advance for a slot.
What Could Be Better
Their website, though informative, is a little tough to navigate, as they seem to have more than one URL with similar pages.
More Information
Dhaatu
Nearest Metro Station: Banashankari
Comments