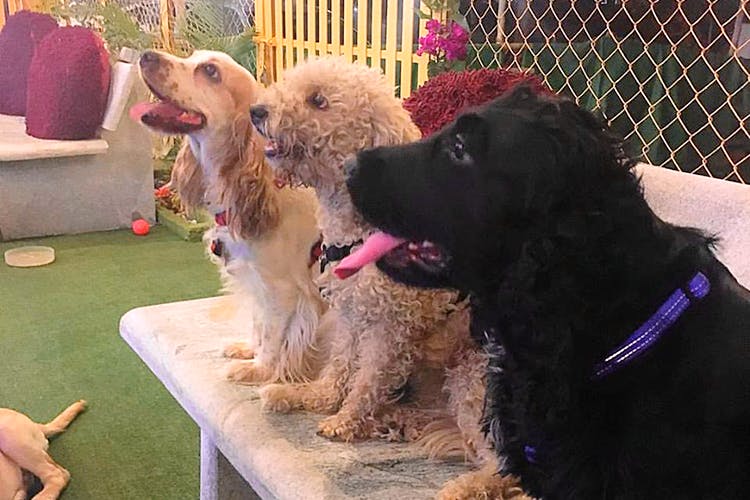 Want To Pamper Your Pooch? This Doggo Play Arena And Cafe Is The Cutest
Shortcut
Play arena, lounge, grooming centre and cafe for you and your four-legged friends – Ella's Petscape is a doggy parent's dream come true.
Pet Pal
Just off Sarjapur Road is this one-of-a-kind paradise for doggos and their parents. Ella's Petscape has a beautiful play area for dogs with a huge lawn for them to run around in, make other doggy friends and basically just have a fun day out. They also have a line of beanbags for your pooches to chill on. Your dog will definitely enjoy the little swimming pool, especially since summer is upon us!
Pampered Pooch
The grooming centre offers all kinds of different services like a bath, brushing, drying, fur trimming, nail trimming and way more. Ella's Petscape has an attached pet store where you can buy anything you need for your little friend including pet food, accessories, bowls, and carriers.
If you start feeling a bit peckish when your pet is having a good time, no need to fret – they also have a little cafe where you can get some quick snacks! We know we mentioned dogs a lot, but Ella's Petscape is open to all kinds of pets. Make a visit to Ella's Petscape a full-day activity so you and your furry friend can walk away truly happy.
Comments