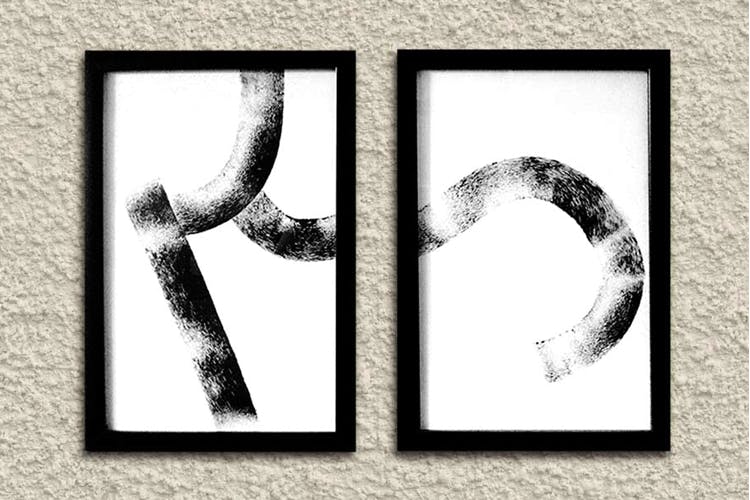 A Curated Collection Of Indian-Made Art, Décor And Fashion At Engrave
Shortcut
Shining the spotlight on Indian artisans, this website brings buyers and makers on one platform for a curated collection of art, décor, furniture and even fashion. And the best part is it's all one-of-a-kind.
Make In India
Right, it's time to get really crafty. And by that we mean arty, exquisite and artisanal. The Engraved website is neatly divided into categories like Art & Prints, Crafts, Fashion, F & B, Home & Living, Plaques, Name Plates and Canvas Prints. We are currently floored by the range of Calligraphy art – especially the ones that feature Devanagiri strokes. Hipster Dictionarys, Aztec Raccoons, Coldplay and Ed Sheeran doodles as well as sketched images of festivals in India will also quirk up your walls. Bidri, cane work, Madhubani paintings from Bihar and even knitted and crochet stuff are on offer if you're really looking for niche products.
Quirk Factor
Be ready to be slightly broke after you look at their fashion category. And not due to high prices, but that you'll want everything. From pouches and potlis with everything from embroidery and Buddhism-inspired prints to handpainted canvas shoes, vegan wedges and customisable slippers, we're tripping on all the accessories. Plus, slogan tees, jute hairbands and funky stoles and scarves.
Home accessories range from ashtrays, clocks and cushion covers to vases, show pieces and stunning serve ware. The bath range too is lovely with hand-made soaps, scrubs, gels and lotions to lure you. Choco Milk foot cream, anyone? Oh, and baby and child care products made up of natural ingredients only.
Personalise This
Those looking for some self-indulgence, their collection of over 500 name plates and personalised frames will massage your ego nicely. Pick from acrylic, brass, ceramic, glass, marble, steel, stone and wood, and then stamp your authority over any space you hang it on.
#LBBTip
Don't miss the F&B section. With artisan chocolate from Bean Therapy and Indah, you'll never get enough of Watapi Chocolate, Saffron Kahawa, and Black Pepper & Mango chocolate bars. And of course, organic tea and coffee too.
Shop online here.
Price: INR 250 upwards for décor, accessories, and painting. Chocolates start at INR 70.
Contact: +91 7666122288
Follow them on Facebook here.
Comments